Sustainable Homes: Plastic Free Solutions For Your Building Refurbishment
Maintenance, Materials, Sustainability | Written by: Anne Schmidt | Thursday 8 July 2021
Are you looking to do some home improvements? Have you considered which materials you might want to use?
Many modern materials used for home improvements are synthetic, using fossil fuels. These materials are less sustainable than those used traditionally and can create issues with traditional buildings (typically buildings made before 1919) over time.
This blog shares ideas around how to make small scale DIY repairs and refurbishing jobs around your house more plastic-free and less reliant on materials using fossil fuels.
Where are plastics found in the home?
Plastics hide all around your house. Some are easy to see, such as uPVC in windows and doors. But did you know that materials based on fossil fuels are also found in wallpapers, paints, floors and insulation materials, to name just a few? Often, these materials are advertised as being low maintenance. Yet they may not be as long-lasting since they often can't be repaired and need to be replaced when parts of them are broken or worn.
Synthetic materials, particularly plastics, also have an impact on indoor air quality by releasing gasses (also called VOCs) into the air, a process called off-gassing. Without adequate ventilation, these can linger in the home and impact the health of the inhabitants.
The benefits of traditional materials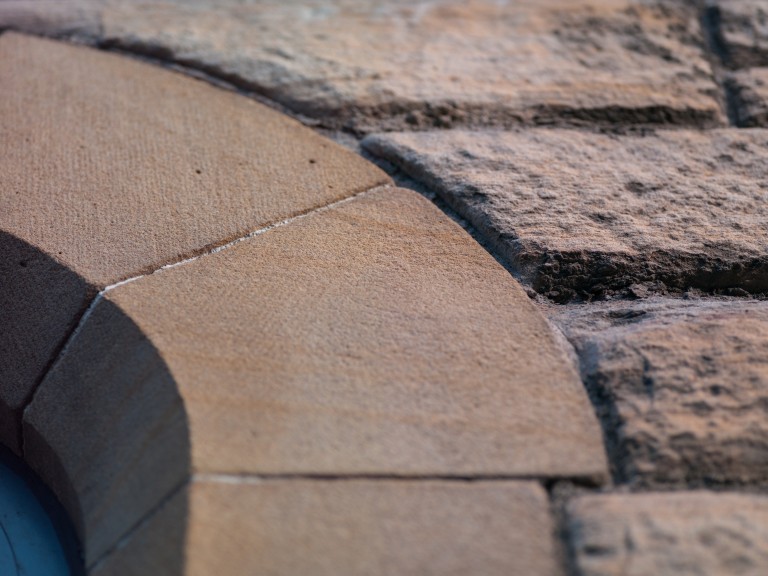 Historically, building materials allowed some movement of water vapour. Most natural materials fall into this category, including stone walls, wood linings, plaster and traditional paints. These were found throughout a traditional building and interacted as a whole, moving moisture between the inside and outside and effectively redistributing it, allowing it to disperse. Effectively allowing materials to breathe and live longer.
Unfortunately, most materials which are made out of plastic do not allow this movement of moisture. The result can be that water collects on the surface or within the material, unable to escape. This can lead to a generally damp house and to mould and rot, particularly for elements made out of wood.
Find out how traditional buildings function and learn more about traditional building materials.
More sustainable wallpapers
As one of the most common DIY jobs, changing the wallpaper is something most people will have done at least once.
Unfortunately, many commonly available wallpapers include synthetic materials, which means they release VOCs and cannot be recycled. Opting instead for wall linings made from paper is more sustainable. They're also breathable and allow the walls to exchange moisture.
Look for papers with low VOC emissions, as well as sustainable and eco-friendly materials and ink. They are also much easier to recycle at the end of their life compared to those with plastic coatings. If you are looking to plaster your walls, consider a lime-based plaster as a more sustainable option.
Natural interior paints
To finish interiors and retain the breathability that paper wall coverings enable, it's important to choose the right paint. Wipeable paints are very convenient, however, they are also often based on synthetic products which stop the natural moisture exchange a wall should allow for.
A good and 'plastic free' alternative is using natural paint products, such as clay or lime paints. These also add a gentle pattern to the wall and a rustic look. Additionally, they can buffer moisture and are even said to reduce odours in the house.
Breathable external paints
The need for breathability is just as important for external paints. Many modern paints can trap moisture in the walls, which can lead to a damp and cold wall.
Limewashes are a great 'plastic free' alternative, can give a unique texture to the wall and interact very well with the stone and lime mortar the wall is built out of. Limewash can be applied on top of lime renders (also called lime harls) or directly onto the stone.
In both cases, it actively helps to dry out a wall – even better than a bare wall. This is particularly beneficial in a time of increased rainfall and flooding, as it can help a building to cope with the additional water. Another alternative are mineral paints, if based on a breathable formula.
Linseed oil wood paint
Exterior wood can be painted with a traditional linseed oil paint, a 'plastic free' paint based on natural ingredients. This is made out of pigment, linseed oil and some natural additives.
While it takes a little longer to dry, this can give great protection to exterior wood while at the same time allowing the wood to breathe and get rid of any extra moisture.
This in turn can make the wood longer lasting by preventing rotting and decay and less problematic to dispose of at the end of its life. We are currently trialling making our own linseed paint from pressed linseeds and pigment. Have a read through our blog 'How we're growing paint'.
Durable wooden windows
The windows are an important part of a building's character. Older wood is usually more durable and of higher quality than newer wood used to build modern windows. Because of this, it is best to keep and repair original windows; they match the individual building better and will last longer.
The wooden frame of these windows is also thinner and allows more light into the room. Most modern double-glazed windows are made out of uPVC, and are resource intensive in production, difficult to repair and hard to recycle. New wooden windows are a more sustainable alternative to uPVC, however repair of existing windows is preferable and often the cheaper option.
If windows are not performing as they should, they can be repaired. Repairing timber windows is relatively easy and often only parts of the frame or cill need to be replaced. A great benefit of this is that it also further reduces waste.
Improving energy efficiency is also possible without needing to replace the window. Shutters, blinds, curtains and draught proofing can significantly reduce the heat loss through the window. If additional protection is needed, secondary glazing can often be installed .
Find out more about repair and energy efficiency upgrades for sash and case windows.
Repair and retain original doors
Similar to windows, original doors are also often made out of solid wood. If this is the case, the doors can be repaired, making a complete replacement unnecessary.
While painting them is necessary to protect the doors, this can also be an opportunity to refresh the façade. Where replacement is the only option, opting for solid wood doors and avoiding doors made from uPVC can be a 'plastic free' and longer lasting choice.
To improve energy efficiency, adapting your existing door can have a big impact. This is known as retrofitting. Fit draught proofing around the outside and over the keyhole and letter box. Add thin, breathable insulation panels on the inside if necessary.
Floor coverings
When choosing to change the floors, keep in mind what materials they are made out of. Solid wooden floors can be very durable with some care and maintenance. If areas need to be replaced, you can often find salvaged materials. As with windows, older wooden floors are often of better quality, and sanding and varnishing can revive the finish.
If a floor covering, such as carpets and laminate, is needed, it is best to go with durable materials that wear well. This can prolong the life span of the floor covering. These materials often have considerable synthetic elements, the glue for the laminate and the underlay under even woollen carpets for example, so longer durability can at least help to reduce the plastic waste.
Some may even re-use or re-cycle waste in innovative ways. The carpets inside our conservation centre are made from recycled fishing nets!
Natural home insulation
Having sufficient insulation in a home is becoming more and more important in order to save energy and keep the house comfortable. Whilst most standard insulation materials are based on fossil fuel materials, there are many which are more natural.
Boards made out of wood fibre or hemp can be a good alternative for rigid insulation. More flexible insulation materials can be made out of sheep's wool, old newspapers and jeans or cork to name only a few.
Not only are all these materials biodegradable, they can often be recycled afterwards. They also have the same moisture moving properties as many other traditional materials.
More ways to improve energy efficiency in your older home
Discover more tips on how to improve energy efficiency in your older home with our general building advice and in our Short Guide 1: Fabric Improvements for Energy Efficiency in Traditional Buildings. For a best practice example, have a look at our Refurbishment Case Study 37: Holyrood Park Lodge.
There are many ways to go 'plastic free' for your home refurbishment and even small changes can make a big difference. We hope you will consider some of these in your next home improvement project. If you want more information about some of these materials and how to care for your traditional building, have a look at our building advice and our publications.
About the author: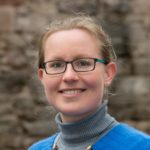 Anne Schmidt
Anne Schmidt is a Content Officer, working at the Engine Shed. Her background is building conservation and she enjoys telling people about different traditional building materials, particularly lime and sustainable refurbishment.
View all posts by Anne Schmidt