A Snapshot of Conservation: Caring for Scotland's Historic Places
Behind the Scenes, Conservation | Written by: Jennifer Farquharson | Wednesday 18 July 2018
From prehistoric villages to grand castles, this summer you might spend some time at one of our 336 historic properties in care. But have you ever wondered how these sites are still here for you to enjoy?
At Historic Environment Scotland we look after a diverse number of sites and collections. Some of our skilled conservation staff are even based right here at the Engine Shed!
Their exciting work cares for many of the sites you know and love today. Thanks to our staff you can enjoy a day out at Stirling Castle, an organised walk at the Standing Stones of Stenness or admire the Honours of Scotland at Edinburgh Castle.
From researchers, to architects, craftspeople and digital innovators, we have a dedicated and skilled team of specialists. Here's a look behind-the-scenes at just some of what they do!
How we conserve our collections
Did you know that our collections team cares for over 37,000 objects? From paintings to stonework, our collections are fascinating and extensive. They need very careful looking after!
Conservators, stonemasons, and our collections and interpretation teams worked together to recreate two beautiful carved stone replicas from Elgin Cathedral. They created the stones to include in an exhibition. The carved replicas are of voussoir stones. When constructing the Cathedral they used dozens of these stones. The wedge-shaped stones typically form part of an arch.
These striking replicas took great care to create by our stonemasons Scott Pierce and Mack McArthur. Once carved, a lot of work went into deciding how they should be painted.
The teams at our South Gyle Conservation Centre carefully selected lime-based putty and traditional medieval pigments. This included lamp black, terre verte, burnt umber, red and yellow ochre, and titanium white.
They ground the pigments with a glass sheet and muller. After this, they dusted and sprayed the stones to create a smoother finish. This also allowed the paint to bond to the stone surface. Painted a section at a time, each layer had to dry overnight before a new coat was added.
Looking after Scotland's traditional buildings
Did you know that 20% of buildings in Scotland are traditional ones? This includes buildings that you see every day, from red sandstone tenements in Glasgow to stone thatched cottages in the Scottish Highlands.
Our incredible team of researchers are not only interested in historic places and their collections. They also research the maintenance and repair of all traditional buildings in Scotland. They share their knowledge with community groups and home owners through events and publications.
Capturing heritage in 3D
From laser scanning to moisture mapping, our teams take conservation right into the future.
Based here at the Engine Shed, our digital documentation team travel all across Scotland. They use cutting edge technology to record historic places, from the mighty Edinburgh Castle to the tiny Ornkey Venus – aka Westray Wifie.
Thanks to them, you can visit Orkney in 3D from your home  and browse our collections in 3D. You can also explore fascinating objects on our Sketchfab account. They use techniques like laser scanning and moisture mapping to build up a picture of the changing conditions of our historic places. This is so important in helping us care for them!
Our Digital Documentation team are highly regarded worldwide. They even travel the world to share their expertise with other nations.
You can visit Monday to Saturday, 10am – 4pm.
About the author: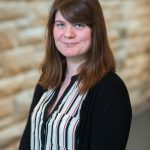 Jennifer Farquharson
Jennifer Farquharson is Content Officer at the Engine Shed. Jen creates engaging content about our sustainable conservation centre.
View all posts by Jennifer Farquharson