Top tips for using and maintaining traditional interior paint and finishes
Homeowners, Maintenance | Written by: Katie Sludden | Friday 17 November 2023
Planning a do-it-yourself (DIY) project and thinking about using traditional paint and finishes? Or have you found an original paint scheme during your project? We share some top tips on what to do when using or maintaining traditional paint and finishes, with some fine examples from across Scotland.
Which traditional paint should you use?
Traditional finishes fall under four categories:
Limewashes – Although mainly associated with external work, limewashes have been used as interior coatings for centuries. Highly permeable, limewash can be painted directly onto lime plaster or masonry. Limewash reflects light well; with the cured carbonate containing tiny refractive crystals which send light out in different directions. It's also highly breathable! Unless highly filtered and strained, limewash provides an uneven, textured finish that can be appropriate for pre-18th century structures (although this makes it unsuitable for classical or formal rooms). Distemper was used in place of limewash in the 19th century.
Soft distempers – From the mid-18th century onwards, distemper was the primary finish used on the plaster walls and ceilings of everyday interiors. Need a bold colour? Soft distempers might not be the best option. Find out more with our Inform Guide to Interior Paint Finishes.
Oil-based paints – Traditional oil-based paints are very flexible, resist cracking and give a greater depth of colour and texture than modern paints. They're used primarily on joinery and ironwork due to the bold colours and range of finishes available.
Varnishes and stains – In the 18th century, most internal wooden surfaces were painted or given a wood grain effect. By the 1850s, a dark stain and varnish were often applied to elements of finishing joinery. This consisted of a linseed or walnut oil-based stain (normally incorporating the natural pigments of yellow ochre and burnt umber), and a clear varnish layer as a top seal. Boiled linseed oil, Danish oil and tung oil are the most natural modern alternatives.
What to do with older surfaces
If an underlying paint layer is sound, this can be overcoated, with any flaking paint scraped off or lightly sanded to prepare for a new layer. This has the benefit of protecting early decorative schemes, but also prevents any issues with old lead paint removal and potential damage to any timber.
When removing old lead paint, lead vapour or dust could be released. This work needs to be done with caution as lead is toxic. To be sure, most DIY stores stock small test kits to allow you to do your own tests for lead content. If in doubt, consider hiring a professional painter who is experienced in dealing with lead paint. If you're rubbing down layers to sound and think they may contain lead paint, use a wet sugar soap, rather than sandpaper or other dry abrasive. This will avoid lead dust being created. Use our links below to find out more on identifying lead paint.
All modern paints, even traditional paints and finishes are now lead-free, in compliance with EU legislation. To help you identify lead paint, here's the Department of Environment, Food and Rural Affairs' (DEFRA) leaflet: Look out for lead paint in your home [PDF, 174KB].
Keep painted timber in good condition
Historically, bare wood was rarely seen. You might have wooden panelling, shutters, ceilings or doorways in your property. If your traditional room has original varnished woodwork, it's worth preserving it. Sometimes, wood can be revived to look brand new with the right care and maintenance.
Original varnished woodwork might have a little 'crazing' (cracking) on the surface, but this is to be expected with their age and can be freshened up with a thin coat of Danish oil. Applying surface varnish or a light stain (either matching or a little darker than the wood) will seal the timber, help in cleaning and be more in-keeping with the original scheme.
Decorative painted timber ceilings are a distinctly Scottish phenomenon. They're an invaluable resource not only for art history, but also for the history of the timber industry and the development of styles of timber decoration in the 16th and 17th centuries.
Modern 'heritage' paints
Whilst these are available in a range of colours and surface textures, they tend to use a modern base and chemical pigments that can closely match traditional finishes. It's worth noting that they may be inferior to traditional paints in terms of breathability and surface texture.
The use of modern paints can be tempting, but traditional materials should be explored as a first step. Reverting to a traditional decorative scheme can be surprisingly rewarding.
Where can you find traditional paints?
Mainstream hardware and DIY stores don't tend to stock traditional paints and finishes but it's worth checking with suppliers in advance. Several types of traditional paints and finishes continue to be made by specialist suppliers. The exact composition may be unclear so it's worth asking your supplier, a specialist or the contractor undertaking the work if it's an appropriate option for your project.
More guidance and support
Interested in finding out how to achieve a traditional look with traditional interior paint and finishes and why you should consider them for your project? Read our blog to find out why you should use them and get inspired with some fine examples from across Scotland.
You can find examples of traditional interiors throughout our properties, from discreet ones to the most prized and decorated. Many can be seen in our image collections online:
Our free downloadable guides and our website have guidance to help owners of traditional buildings:
Further advice from our Applied Conservation team on finding a fresco or wall painting:
To help you identify lead paint, here's the Department of Environment, Food and Rural Affairs' (DEFRA) leaflet: Look out for lead paint in your home [PDF 174KB].
Read the British Coatings Federation's Green Claims Guide for Decorative Paints: Zero VOCs.
About the author: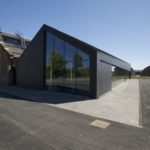 Katie Sludden
Katie Sludden is a Technical Content Officer, working at the Engine Shed as part of the Technical Education and Training team. Her background is in Archaeology and Fine Art, with recent experience in Conservation Area Regeneration. She loves to develop engaging, inspiring and educational content.
View all posts by Katie Sludden