How to use archives and collections to discover more about Scotland's buildings
Behind the Scenes, Heritage, History | Written by: Holly Takenzire | Tuesday 10 January 2023
Have you been itching to start a project around the house? The New Year is a great time to set goals and begin planning for those home improvements. If you are looking for tips, inspiration or want to learn more about the history of your traditional house (or any other historic building in Scotland), what better time than now to hunker down, research and be well-prepared with a visit to the Historic Environment Scotland (HES) archives?
Last year, a group from the Technical Education and Training Team, usually based at our building conservation centre in Stirling, went on a research trip to Edinburgh to go on a behind-the-scenes tour of the Historic Environment Scotland archives. For some, like myself, it was the first time. So, what is it like visiting the archives? Read on and find out!
This blog may be helpful to first-time visitors to the HES archives and collections, as well as building conservationists and owners of traditional buildings.
What is an archive?
What are archives anyway, and how do they differ from libraries? The purpose of both is to make collections accessible to the public. However, archives are different from libraries in the types of materials they hold and in the way that they can be accessed. Archives are places where unique and rare historical materials are stored, preserved, and made accessible to future generations. Inside the HES Archives and Library in Edinburgh, you can explore Scotland's past through over five million historic photographs, drawings and more.
First time visiting?
Suppose you are picturing an endless old hall with bookshelves as far as the eye can see, like I was. Then you will be pleasantly surprised with what awaits you in this modern, unassuming building in the centre of Edinburgh.
John Sinclair House, originally constructed by J. R. Mackay in 1936 as a furniture depository, was converted into a functional archive by 1991. As well as office space, the conversion included climate-controlled stores, a conservation studio, and photographic processing facilities, all in the main block.
Our tour began with a presentation by Lesley Ferguson, Head of Archives, who gave an overview of the history and collection to date, including many amusing anecdotes, such as when members of the public used to donate potentially valuable heritage items in unmarked bin bags. Of course, the processes and procedures behind collecting and archiving have changed significantly over the last 100 years. Any items accepted into the collection are now reviewed to determine their eligibility to be cared for by the HES archive.
Spotlight on the collection
It was fascinating to observe the technical expertise and creativity of the archivists, from witnessing some hands-on traditional archiving techniques of times gone by, to walking through modern temperature-controlled rooms with barcodes identifying every item on the shelves. The tour's highlight for me was looking at the runner-up architect's drawing for the competition of what is now the Sir Walter Scott Monument. This drawing got me thinking – are there any other built heritage sites that could have looked completely different in the past than they do today? The same could be true for your home; just because it was built in the past does not mean it still has to function like it is from the past.
For tips on retrofitting your traditional home and how you could make it more energy efficient, check out the building advice section on our website.
Digital Archive
What else did I discover in the archives? One thing about me is that I have never met a stained-glass window that I did not like. Even so, I could never fully see them in detail as they are always set just a touch too high up in buildings such as the medieval Glasgow Cathedral. By using the online collections archive, I was able to see details in some of the Glasgow cathedral windows in a way that I would never be able to in person.
If you are a traditional homeowner and are looking for inspiration for your windows, have look around the archive, you might be surprised by what you discover.
Besides, inspiration can strike from anywhere, so do not worry if you do not know exactly what you are looking for. The archive is cleverly organised with filters so strong as to rival your favourite search engine, the subcategories will set you in the right direction in no time, or you can speak directly to expert archivists. Furthermore, you can check out the building components section on our website to help you plan for your home projects this year and learn more about how to maintain the main parts of your traditional building.
Explore the collection yourself
You can explore a wide range of archaeological, industrial, and maritime sites if you are interested in comparing land use now and in the past across Scotland. You can even view historic aerial images of Britain taken from 1919 to 1953 to see how much your local area or traditional building has changed. Or is architecture more your thing? You can find detailed records and images of monuments and buildings, including their design, construction, and evolution. Additionally, you can use a single search to retrieve information from several national databases or search the digitised images by keyword, place name, map or year and annotate photographs of the locations you recognise and much more!
If you are interested in Scotland's historic environment, do not just google it; HES archives it! I must emphasise that you should plan for your trip; with such an extensive collection, you should give the busy bees over there some time to locate the items you are seeking.
However, before booking your in-person visit, I would highly recommend looking online to see what you might discover; it may even be in greater detail! Find out how to visit the HES archives, including how to book and opening times.
Book a visit today and step into Scotland's past in a very physical sense or have a look at their fountain of resources via the online library. Happy researching!
About the author: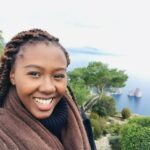 Holly Takenzire
Holly Takenzire is a Technical Education Officer working at the Engine Shed. She develops engaging, educational, and inspiring content based on her digital marketing and design background.
View all posts by Holly Takenzire