9 easy ways to save energy in an older home or building
Maintenance, Sustainability | Written by: Lila Angelaka | Thursday 28 January 2021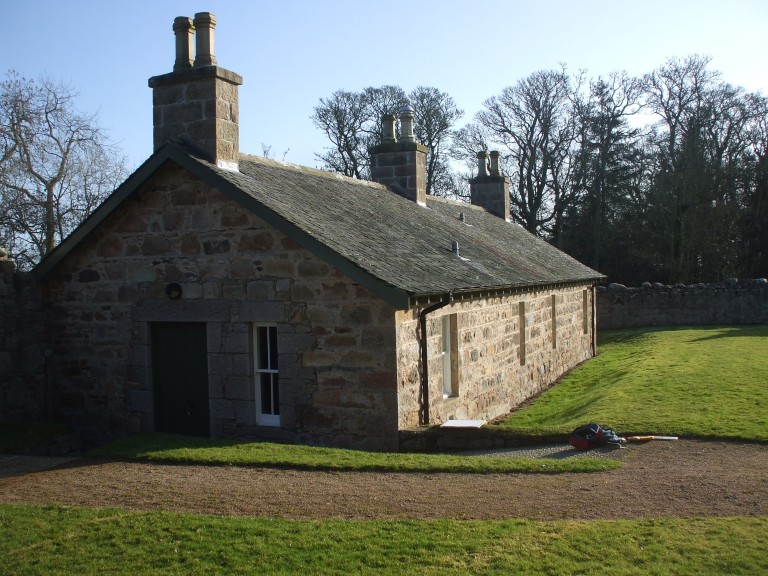 Older homes can be hard to heat. But with simple changes to your home and your behaviour, you can save energy, and therefore money, with minimal work to your building.
These top tips from our Senior Technical Officer Lila Angelaka are easy solutions to help you save energy in your older home.
1. Make sure your building is in good condition
Depending on the condition of your building, this might not be a simple fix. But keeping the building dry and warm, and addressing any issues like damp, can help your home be more energy efficient.
Our Short Guide to Maintaining Your Home can help you get started.
2. Use boilers and radiators efficiently
Being able to control your central heating can make a real difference. Thermostats and thermostatic valves allow you to heat spaces more efficiently and only when and where it is needed.
If you are using specific rooms during specific times of the day, think about only heating these and closing the doors. This will prevent draughts and allow the heated rooms to come up to and stay at temperature. This can reduce emissions and fuel consumption as well as maintain a comfortable temperature.
Make sure your radiators are not blocked by furniture and are bled if needed.
Home Energy Scotland offer cashback and interest free loans for some energy efficiency measures in homes, such as more efficient heating systems.
3. Consider infrared heaters
The way we heat buildings now is very different from how we used to. Historically, in the UK, heating was mostly through open fires and stoves. These offered a mixture of radiant heat (warms you and the objects around it) and convective heat (warms the air).
The "radiators" found in most houses today heat through convection. This might not be enough for large rooms with high ceilings. This is something to consider if deciding about changing or supplementing your heating by a portable device. Heaters offering radiant heating (such as infrared heaters) can be a good addition to ensure heat is directed where you want it.
Our technical paper Keeping Warm in a Cooler House explores more.
4. Use curtains, blinds and shutters
Older homes have often changed a lot through their lives. Where doors have been removed and rooms joined, consider putting up curtains to reduce the area you're trying to heat.
Draw the curtains or blinds and close your timber shutters after sunset. It can make a surprising difference and reduce heat loss from 14% to 62% (if all combined).
Consider buying thick/thermal curtains or if you can get them second-hand, this will save your pennies and also the planet.
If your windows or doors are draughty, draught stripping them (including letterbox openings) can also reduce air leakage by 80%.
To draught proof your home professionally may cost a few hundred pounds, but DIY options are available and can make a big difference. Home Energy Scotland also offer home owners interest free loans for professional draught proofing.
5. Fill gaps in floor boards
Fill bigger gaps in your floorboards and think about removable floor coverings. Big rugs make a big difference in comfort, and keep your feet warm!
Find more information on how to do this in our Energy Efficiency Short Guide.
6. Change to LED lights
This can also help reduce electricity costs. LEDs last significantly longer, take less energy to power, and don't cost more than a traditional bulb.
7. Draft proof the chimney
Draught proof the chimney flue by using a removable device, such as a chimney balloon. Do this when the chimney is not in use/there are strong draughts. This can not only help keep heat in and cold draughts out, it can also reduce wind noise down your chimney.
Find more information on draught proofing from the Energy Saving Trust.
8. Use a heated foot mat
If working from home, a heated foot mat makes a big difference. If your feet are warm you will still be comfortable at modest indoor temperatures.
9. Cross ventilate
Cross ventilation (creating drafts by opening two windows in different rooms) is a great way to allow fresh air to come into your house. It pushes the old air out quickly, so the warmth doesn't escape. To do this:
open the windows completely (not just a crack) in the morning
air after a shower (or when there is no bathroom window, leave the internal door open but close the adjacent doors)
air after cooking or when drying clothes
Shorter periods (5 – 15 mins) of a higher impact is key here, so the air is refreshed without the room getting too cold.
More advice and financial support
Citizens Advice Scotland have in-depth advice on funding for energy efficiency in homes, as well as advice on what support is available, if you're struggling to pay your bills.
Home Energy Scotland can help you reduce your bills, make your building warmer and find funding.
Find even more advice from Energy Saving Trust.
If you're curious about how much energy traditional buildings use, take a look at the case studies in our Technical Paper 34 or explore our blog looking at energy efficiency projects in 3 older buildings.
And if you're looking to make bigger changes…
Explore our advice on energy efficiency, including options for heating regimes and insulation.
Be wary of adding wall insulation and double glazing (as most Energy Performing Certificates (EPCs) indicate you should do) without looking into your options. Some methods and materials can be inappropriate for the character of a traditional building, can be expensive and could also add to damp problems.
However with a bit of careful planning, you can find the most suitable approach for your home.
Consider:
For more guidance, explore our energy saving building advice for traditional buildings or get more energy advice for your home from the Energy Saving Trust.
If you're curious about how much energy traditional buildings use, take a look at the case studies in our Technical Paper 34 or explore our blog looking at energy efficiency projects in 3 older buildings.
Our Guide on the Energy Retrofit of Traditional Buildings explores energy retrofit measures in depth.
About the author: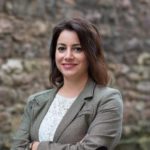 Lila Angelaka
Lila is a Senior Technical Officer in the Technical Research Team. Her background is in architecture and conservation, and she previously worked as a Casework Officer. In her current role, she provides technical advice, both internally and externally, and is responsible for the writing and editing of a number of technical publications, such as the Technical Papers and Refurbishment Case Studies.
View all posts by Lila Angelaka