A Beginners Guide to Scotland's Historic Burials Sites
Heritage, History | Written by: Jennifer Farquharson | Thursday 29 October 2020
Graveyards and other burial sites are some of our most important historical places. They contain some of our oldest architectural remains, and tell the story of our relationship with place, death, and commemoration throughout our history.
In this beginner's guide, discover what we can learn from the incredible variety and rich, historical records found in Scotland's burial sites. Learn how they have evolved and adapted, and how some are being used in new ways.
Scotland's earliest burial sites
Some of Scotland's earliest burial sites were Neolithic cairns. They can be found all over the country, and are the most common surviving memorials of the country's Neolithic past.
They are usually rounded and made up of stone passageways and chambers. Some, like Maeshowe Chambered Cairn in Orkney, are covered by a turf roof. Others, like Cairn Holy Chambered Cairns, outside of Dumfries, are nothing more than skeletal remains after their stones were pilfered and reused for local building materials.
They are thought to have housed several bodies at once, like many of Scotland's earliest surviving memorials. However, these cairns were also used by later civilisations , so it's unclear who placed them there.
These ancient structures are playing a modern role, too. The Explore Maeshowe app, developed using cutting edge digital documentation techniques and 3D modelling, shows how digital technology can be used to give people unprecedented access to sites like cairns.
Whether they're a visitor or a researcher, it can be used to educate people about how sites were built and used, and their significance to our history.
International influences
Scotland has been visited by many cultures throughout its history, including, like many parts of Europe, Viking and Norse settlers during the medieval period. Our international visitors can also been seen in our gravemarkers.
Named for their often curved, 'hogback' ridge, Hogback stones were common between the 10th and 12th centuries. They showed the presence of Scandinavian traditions in Scotland, likely brought here by Vikings. They were designed to resemble Norse 'houses' of the dead, and were often decorated with carved tiles and animals. Collections have been found in places like Luss, Govan, Inchcolm, and South Lanarkshire.
The rise of Christianity
When the Church became the centre for medieval memorials, Christians liked to be buried close to a symbol of their faith. This led to the construction of Christian burial structures and landscapes, including high crosses like those found at St Vigean's and Iona, and enclosed graveyards. By the 8th century, Scotland was shifting away from mass commemoration, and individual memorials became more common.
Burials inside the church were reserved for important members of the community. However, after the Reformation, people became more prosperous, and more memorials were created for ordinary people. Headstones then became increasingly common.
Changing landscapes
Scotland's landscape changed drastically from the mid-18th century, with the rise of industrialisation and urbanism. Population levels in cities and towns boomed, and living and working conditions plummeted. Overcrowding became a serious problem, not just for the living, but for the dead, as the demand for burial sites grew. New urban cemeteries were built, and older sites were redeveloped to accommodate a growing population.
In the 19th century, cemeteries became designed landscapes. They were places for people to visit and enjoy. This meant creating formal layouts and well-maintained grounds and pathways. Today they continue to be places not only of commemoration, but of leisure, wellbeing, and education.
Scotland's burial sites today
Scotland's burial sites are not simply records of people who lived and died. They show how we evolved as a society and provide glimpses into key moments in our past, through our built environment. More importantly, they are just as important today, and are playing their role in modern conservation technology, and in understanding issues like sustainability and adaptation.
However, looking after these burial sites can be challenging. In Scotland in particular, the sandstone and limestone used for many gravestones can weather from exposure to the elements. The beautiful metal found in roofs and railings often corrodes. In addition, graffiti and vandalism can be the source of a range of damage to many monuments. Regular condition surveys, care and maintenance is vital to ensure historic graveyards can continue to tell stories of Scotland's past.
We'd love to see your own photos of Scotland historic graveyards. Share them with us on Twitter @HESengineShed. Explore archive photos of Scotland's historic graveyards in the Historic Environment Scotland archive's Betty Willsher archive collection.
About the author: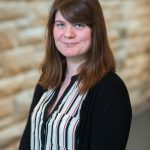 Jennifer Farquharson
Jennifer Farquharson is Content Officer at the Engine Shed. Jen creates engaging content about our sustainable conservation centre.
View all posts by Jennifer Farquharson