3 ways to keep up with conservation from home
Conservation | Written by: Jennifer Farquharson | Monday 5 October 2020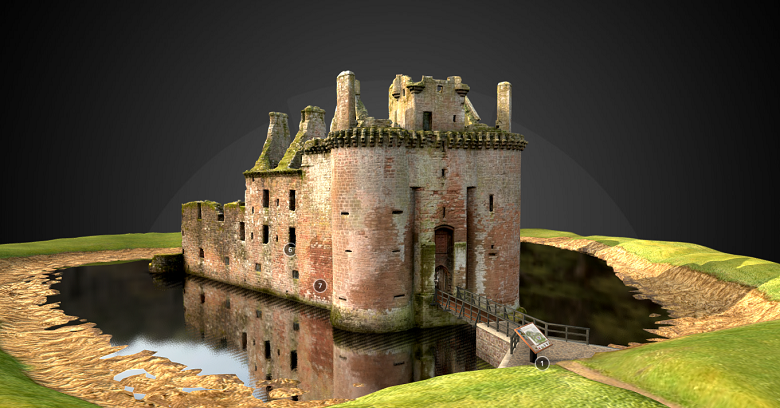 After the summer lockdown, many Historic Scotland sites have reopened to visitors across the country. Getting out and about is good for our wellbeing, but we understand that this might be overwhelming for some, or simply not possible for others.
We've all had to find new ways to stay entertained at home in recent months. This has challenged us to bring conservation and heritage to you like never before.
In this blog, discover how we've been keeping you connected with conservation online, whether you're looking for fun with the family, or are a conservation professional. You can also have your say in our survey about recent online events from across the Historic Environment Scotland family.
1. Family fun! Keeping creative at home
Whether you're looking for something to entertain the kids, or in need of some mindfulness, bringing creativity into your day is a great way to spend your time.
Our Engine Shed is normally full of creative outlets, but we've now put many of these online, so everyone can access them from home. Bring some colour to conservation with our colouring sheets of blacksmiths at Stirling Castle, stonemasons at Melrose Abbey, and thatchers at Arnol Blackhouse –don't forget our Gaelic versions, either!
Test your knowledge of Scotland's architectural history, geology, and what our heritage is made of with our downloadable wordsearches. Set up your own 'chocolate foundry' and try chocolate casting. Even if you're not destined to be a metal worker, the results will still be delicious!
2. Virtual visits for armchair tourists
Digital conservation is more important than ever, not only to keep people connected with the places and heritage around them, but to respond to the climate emergency.
Digital documentation is when a site is recorded in 3D. This 3D data can then be used to create incredibly detailed, interactive 3D models, apps and games, 3D print replicas, and more.
Maeshowe Chambered Cairn in Stenness, Orkney is part of the Heart of Neolithic Orkney World Heritage Site. The Explore Maeshowe app, which was updated during the summer lockdown, takes you inside the cairn and lets you explore the wider landscape.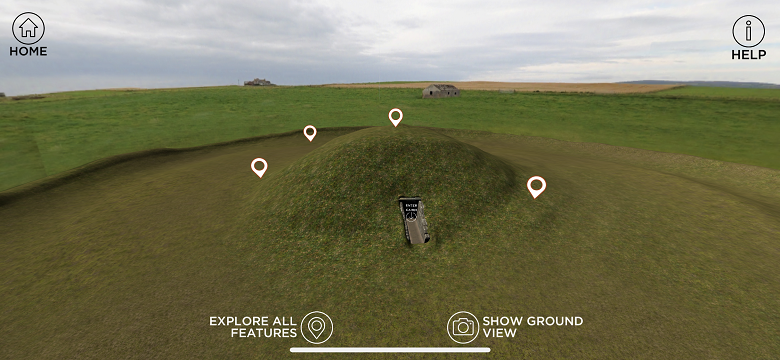 You can also roam through complete 3D models on Sketchfab. Leap between 42 different points in Edinburgh Castle, or explore sights like Murdoch's Tower and Nithsdale Lodging at Caerlaverock Castle.
See the latest 3D models from the digital documentation team who usually work their magic from our centre. Check them out every #SketchfabFriday on Twitter as they go live.
3. Getting technical with science on screen
Our summer programme is the highlight of our year, unfortunately we haven't been able to bring that to you in 2020. But we haven't been resting on our laurels. Instead, we've been exploring different ways we can run events online now and in the future.
Between Thursday 15 and Saturday 17 October, we'll be taking part in the entirely virtual (and entirely free!) Stirling Science Festival. Our Conservation Science and Digital Documentation teams will teach you all about the cutting edge science and state of the art technology and innovation which is at the forefront of building conservation.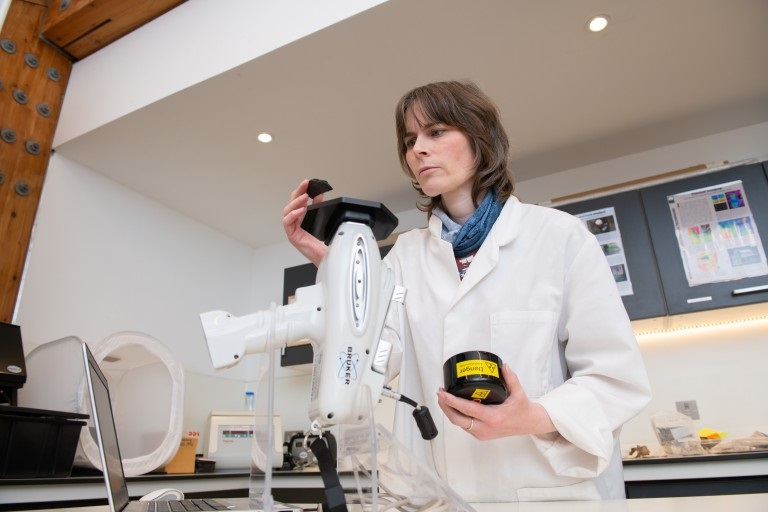 We understand that we're part of a much larger picture – and there have been so many excellent online events and activities lately, that you've found it difficult to choose! So, we recorded lots of our events and put them online for you to explore when it suits you. The We Love History Live Q&A series takes you 'behind the scenes', and offers expert insight into topics like climate change.
You can also watch the Adapt Northern Heritage conference online. Run in partnership with several European organisations, the conference was originally planned for Edinburgh before being moved entirely online due to the coronavirus pandemic. Yet this allowed us to reach more people from across the globe. We welcomed over 30 speakers from 11 countries, more than double the 150 person capacity of the original Edinburgh venue. We could afford to run the event for free, thanks in part to funding from the Interreg Programme for the Northern Periphery and Arctic.
Sessions were livestreamed and recorded across Facebook, YouTube, and Zoom, and if you missed any sessions or couldn't make the conference, you can watch them all on YouTube.
We want to hear from you
We're proud of what we've achieved, but we want to know what you think. If you have attended any Historic Environment Scotland online events, please take five minutes to complete a quick survey. The survey will be open until Thursday 8 October.
About the author: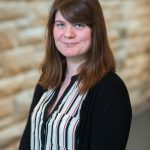 Jennifer Farquharson
Jennifer Farquharson is Content Officer at the Engine Shed. Jen creates engaging content about our sustainable conservation centre.
View all posts by Jennifer Farquharson