From Scotland to Slovakia: cave dwellings and community heritage
Heritage, History, Materials | Written by: Abi Guthrie | Wednesday 6 November 2019
The way people live and the buildings they live in has changed drastically over time. In the countryside, many rural homes from hundreds of years ago have disappeared back into the earth. But in both Slovakia and Scotland, their stories, and some of the structures, still remain.
Here we explore abandoned tufa cave dwellings in the Slovakian countryside and discover more about Scotland's cave dwelling history.
Rocky dwellings in Slovakia
Ever wondered what it would be like to live in a cave? For centuries, caves have provided shelter for people around the globe. They've acted as storage facilities, meeting places, burial sites and homes. Slovakia is home to a vast system of caves that have been lived in for hundreds of years, some still are!
These hidden gems, carved into the hillsides, provided protection against invading Ottomans during the 16th and 17th centuries and are important to the country's heritage. During the 20th century, more inhabitants started to move away from the hills and into the towns, leaving these stone structures to be reclaimed by nature.
Cave life in Scotland
There's a similar story to be told of Scotland's rural dwellings. In the 19th century, people moved from rural steadings into towns, and with it, the types of buildings people lived in changed. 
In 1915, cave dwelling became prohibited in Scotland. But did you know Scots were living in caves up until the 20th century, especially across the north and west of the country? Cave activity in Scotland goes back to at least the 6th and 7th centuries, with Tinkers Cave at Wick being one of the most famous. St Ninian's Cave in Dumfries and Galloway is also fabled to be a place of retreat for St Ninian, an early Christian Saint. In the late AD 300s, he was said to take himself off to be nearer to God in this 'place of terrible blackness'.
Just like in Slovakia, made from sustainable natural materials, many of these dwellings have disappeared back into the countryside, leaving little trace today.
The good old days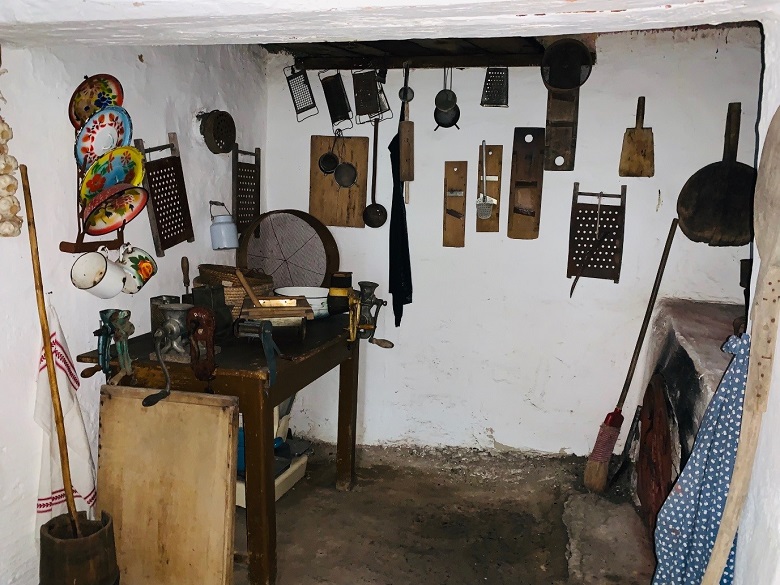 Villages like Brhlovce are turning abandoned cave dwellings into art galleries, museums and accommodation. This fascinating place won the international Europe Nostra Award in 1993 for the conservation and restoration of an important architectural sight.
In Slovakia, non-profit craft art organisations and cultural centres like Lišov Museum are looking to restore the fantastic examples of vernacular architecture which still remain.
Lišov Museum is an open-air, living history museum at the heart of a small community. It consists of three buildings: a domestic dwelling that retains its original black kitchen, a Celtic roundhouse recreated from sustainable materials and a 19th century building with original clay plastering.
It receives visitors from across Europe and beyond. Scottish visitors may well see similarities with places like Highland Folk Museum and the Blackhouse at Arnol. They all hold time capsules of how people once lived, showcasing their countries traditional dwellings and materials, craft skills and tools used to create them.
Centres of sustainability
Like us, everything the Lišov Museum does is with sustainability in mind. Locals and visitors can get involved in learning traditional crafts and skills to help keep local heritage and culture alive. Basket weaving is just one of the traditional activities visitors can take part in.
The museum buildings are restored using traditional methods and sustainable materials. One of the buildings at the Lišov Museum  dates from 1887 and is being restored to house a café. This will provide someone in the village with a job as well as being a great addition to the museum. The building already features a clay oven, but the outside walls need to be reinforced with new clay plastering. We got hands on when we visited, mixing our own clay plastering from clay, sand, gravel and straw, using tools and even our feet. Clay plastering has been used extensively in buildings all over the world for thousands of years and is still used today.
As Scotland's dedicated building conservation centre, you can join us to learn about
traditional building materials and skills at our events and by coming along to our free
visitor centre in Stirling.
Learn more about our sustainable building and explore free building advice, and blogs
on traditional skills, materials and buildings.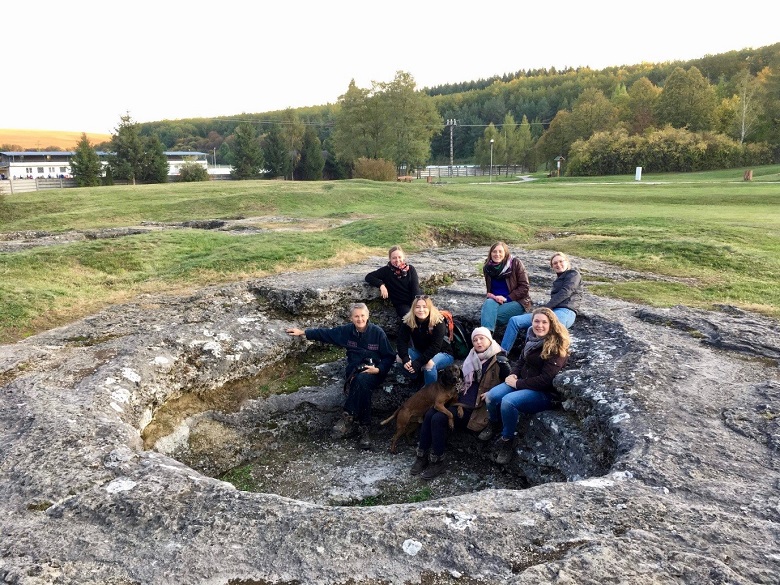 Abi went deep into the hillsides of southern Slovakia to look at the similarities between Scotland and Slovakia's approach to conservation, community engagement and cultural heritage as part of an Archnetwork visit funded by Erasmus+. 
Archnetwork is a Scottish based nature and cultural heritage training organisation. Their courses explore community heritage, rural museums, archaeological and architectural heritage and traditional skills.
About the author: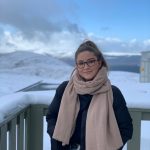 Abi Guthrie
Abi Guthrie was a Technical Outreach and Education Trainee, working in the content team at the Engine Shed. Abi graduated in History at the University of Stirling in 2018.
View all posts by Abi Guthrie