5 things you might not know about…James Watt
History, Industrial Heritage | Written by: Phoenix Archer | Monday 17 June 2019
Scottish inventor James Watt perfected the steam engine. His inventions drove the Industrial Revolution, and shaped the future of Scotland and beyond.
But there's more to his life than that, as Next Step Initiative Intern Phoenix explains in this blog.
1. He was a poorly child, but determined
James Watt was born in Greenock in 1736. He was not a healthy child and was educated at home for most of his early years. His father was a carpenter and shipwright who set up his own business as a merchant and ship-owner, dealing in transatlantic commerce. Watt Senior's company was heavily involved in trading with slave-operated plantations.
Watt liked to make models and repair nautical instruments like compasses in his father's workshop. His father made him his own set of tools, and the men who worked there said that "Jamie had a fortune in his finger ends".
2. He struggled with his mental health
Despite his success, Watt was very hard on himself. He was prone to depression and worked hard to improve his engines, and harder still to ensure that other people didn't make improvements that infringed his patents.
Watt worked as a surveyor and civil engineer before forming his partnership with Matthew Boulton so that he could support himself. But he felt it took him away from the work he really wanted to do. He was left feeling unsatisfied and frustrated by financial worries.
Watt was known to suffer from a lack of sleep, migraines and bouts of deep depression.
Watt died at the end of age 83 from Tuberculosis, a ripe old age for the time.
3. He knew Erasmus Darwin
Erasmus Darwin, grandfather of Charles Darwin, was a famous physician. He was Watt's doctor.
Both Watt and Darwin were members of the Lunar Society. The society brought innovating men of science and industry together through their interest in natural philosophy, technological and industrial development, and social change.
Darwin was an advocate of pneumatic medicine, which involved the use of gases like 'laughing gas', developed in 1799 by Humphry Davy. Much of the experimentation for this medicine was at the labs in the Pneumatic Institution in Bristol. Watt designed much of the lab's equipment.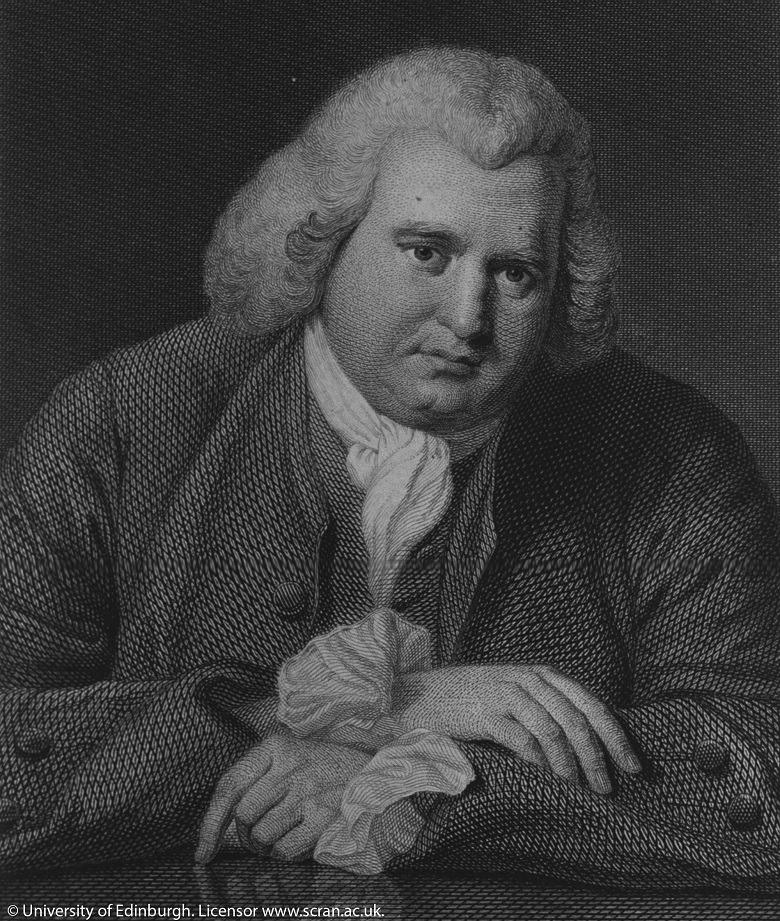 4. He was involved with the slave economy
James Watt set up as a scientific instrument maker but also managed accounts for his father's businesses, which included those involved with the tobacco trade.
In 1762, Watt supervised an enslaved Black boy called Frederick who it seems came to Scotland with Watt's brother John or 'Jockey'.
In March 1762, John Watt arranged Frederick's sale. John then drowned on 30 October 1762, on a mission to acquire ships in Havana.
His brother, James, became involved in the trafficking of Frederick. We know about this trafficking incident because Watt's substantial correspondence survives.
In contrast, on 31 October 1791, Watt wrote to a customer for one of his steam engines. Hearing that the order was stopped by the slave revolt in the French West Indian colony of San Domingo (now Haiti), Watt wrote: "we heartily pray that the system of slavery so disgraceful to humanity were abolished by prudent though progressive measures."
Though later, after his retirement in 1800, Watt and his family undoubtedly earned dividends by producing engines used on sugar plantations.
By then, Boulton & Watt were building complete 'independent' engines that didn't need skilled masons and carpenters on site – a new direction taken by Watt his son, James Watt Junior.
5. He, along with others, established a pioneering foundry
In 1795, James Watt, Matthew Boulton and their sons created the Soho Foundry in the West Midlands, England, to manufacture steam engines.
It was one of the first purpose-built steam engine manufactories in the world. Until then engines were built by local craftsmen to detailed drawings provided by Boulton & Watt. With an eye to the ending of Watt's condenser patent in 1800, Boulton & Watt were now in a position to build complete engines and even to export them to new markets, such as the colonies, less vulnerable to competition from other British engine builders.
The Soho Foundry introduced lots of benefits for staff. Boulton and Watt set up sick pay and welfare programmes. They helped their staff develop highly specialised skills. Since they used a production line in the Foundry, processes like fitting nozzles or making cast iron parts were given dedicated staff who would specialise in that area.
When it opened in Smethwick in 1796, a row of houses was provided for the workers. A second row was then added in 1801. The plans for each house included a kitchen, a pantry, a wash house and three bed chambers.
This blog was first published in 2019 as we launched our James Watt exhibition at the Engine Shed.
The detail on the Watt family involvement with the transatlantic slave trade was updated by Mark Watson in 2020, having been highlighted by Stephen Mullen. 
Additional detail on the Soho Foundry was added in 2020.
About the author: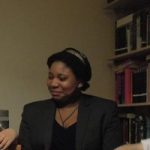 Phoenix Archer
Phoenix Archer was a Next Step Initiative trainee based at the Engine Shed in 2019/2020. She hails from Jamaica and Yorkshire in England and graduated in Celtic Studies at the University of Aberdeen. One of her favourite things to do is finding out interesting information about heritage, culture and the arts.
View all posts by Phoenix Archer