4 great reasons to learn traditional building conservation skills
Conservation | Written by: Jennifer Farquharson | Thursday 16 May 2019
From using the latest technology to working with hands-on crafts, there are many ways to get involved with traditional building conservation. Whether you're looking to kick-start a career, or you're a homeowner looking to care for your historic home, here are 4 great reasons to learn more about traditional building conservation.
1. You can support Scotland's vibrant history
Scotland is covered in a rich tapestry of historic buildings and places. Conservation is how we look after this part of our heritage, how we discover what it can teach us, and how we make sure it survives for future generations to enjoy.
Understanding our traditional buildings is at the heart of conservation. When we know the history of a building and how it was made, we can make the right decisions when it comes to making repairs or cleaning, or even about the future of the building itself. It also means we know what skills and knowledge are needed to conserve our built heritage. This helps us support others to use these skills. Everyone from the building professionals and families of today, to the generations of tomorrow, can get involved.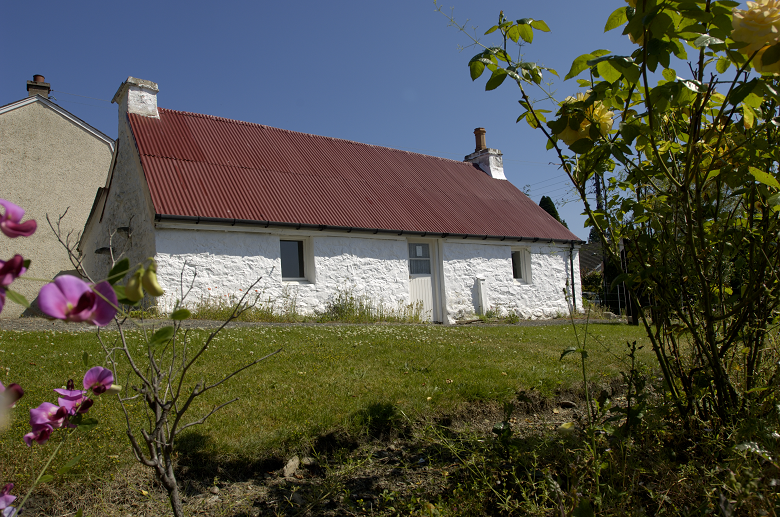 2. You can help keep vital traditional skills alive
Traditional materials are the building blocks of our historic environment. Without stone and stonemasonry, we wouldn't have buildings like Glasgow Cathedral. Without iron and blacksmiths, we wouldn't have the impressive portcullises of castles across the country. Without reed, grass and thatchers, we would have lost more of our precious thatched roofs than we already have.
To conserve buildings, we need the skill to work with traditional materials. Conservation scientists can analyse materials like stone and mortar and learn what it was made of. Through research, we understand how sandstone erodes, or ironwork corrodes over time.
Conservators, skilled crafts professionals, and anyone working on traditional buildings can use this information to choose the right materials to repair and look after traditional buildings. For example, did you know that patinas (the discolouration of stone over time) can actually protect the stone? If the stone was cleaned too much or in the wrong way, and this patina was removed, the stone would be more vulnerable to damage. Or, if we don't choose the right stone to replace part of a traditional building, stonemasons won't be able to work it the same way. It will end up looking different to all the other stones in the building.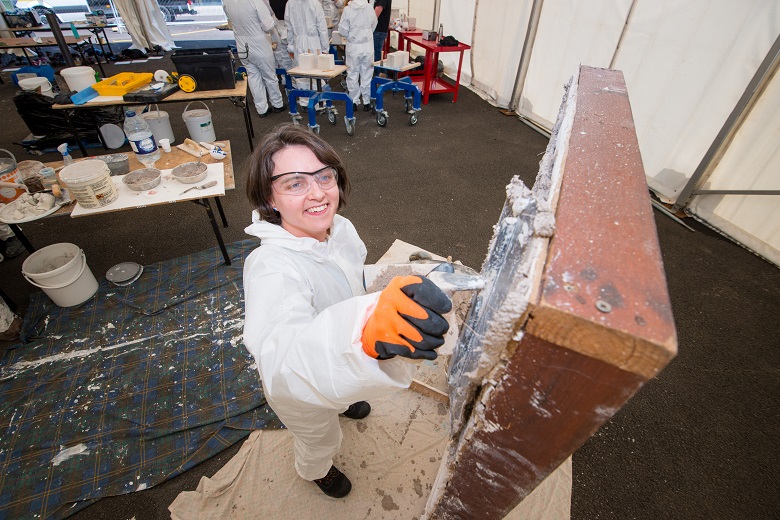 3. You can use the technologies of tomorrow to protect the past
Although traditional buildings, skills and materials are still important today, conservation can also be about pushing the boundaries of what is possible. It can take heritage into the future. Digital innovation is an exciting frontier in building conservation.
Using 3D laser technology, specialists like Historic Environment Scotland's Digital Documentation team are creating a digital record of Scotland's traditional buildings. Data from these scans can be used to keep an eye on the condition of buildings. They can help us understand what's causing problems and how best to fix them.
This technology is also being used to educate and engage people in conservation. 3D models have been used to create virtual reality experiences of places like St Kilda. 3D printing has been used to re-construct lost pieces of history like the tomb of Robert the Bruce. Video games and apps have also been made around models of the Neolithic tomb Maeshowe, and the Roman fort at Bar Hill. Digital innovation in heritage is exposing new and wider audiences to Scotland's built heritage. It's helping to make heritage accessible for all.
4. You can work towards a sustainable future
Vernacular architecture is a region's unique local building style and use of materials, for example building using earth. The styles vary across Scotland, and from time period to time period. They capture a unique moment in place and time in Scottish architecture. Vernacular buildings were constructed to match the needs and resources of local communities.
Vernacular buildings are also the root of sustainable architecture today. Using local materials and skills meant that the building process didn't use a lot of energy. Local builders didn't have to import materials or rely on their mass industrial production.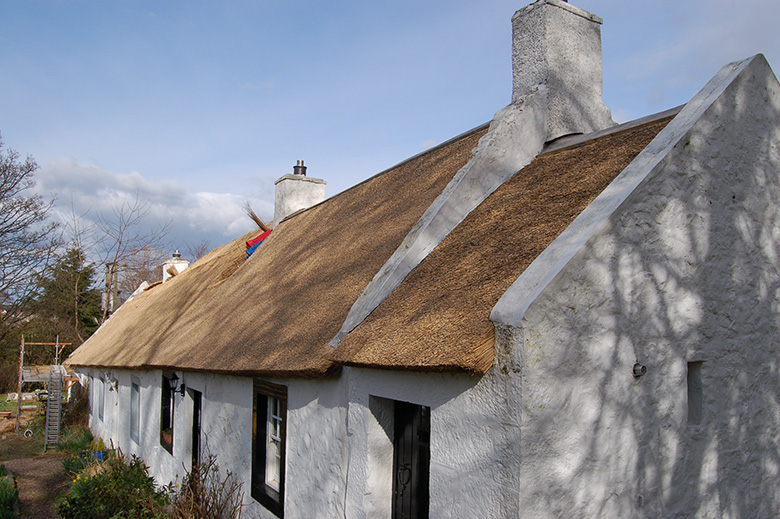 Vernacular buildings also have a lot to teach us about combating climate change. They were designed to withstand the environments they were built in. Local builders in coastal regions would have had to build structures that could withstand high winds and wet weather. Those in warmer parts of the country had to make sure their buildings had enough ventilation and could cope with the heat.
Not only is sustainable architecture popular today, but by understanding this part of our built heritage, we can conserve our buildings responsibly. Promoting awareness of the skills needed to protect these buildings is an important step to not only safeguarding our past but looking towards our future.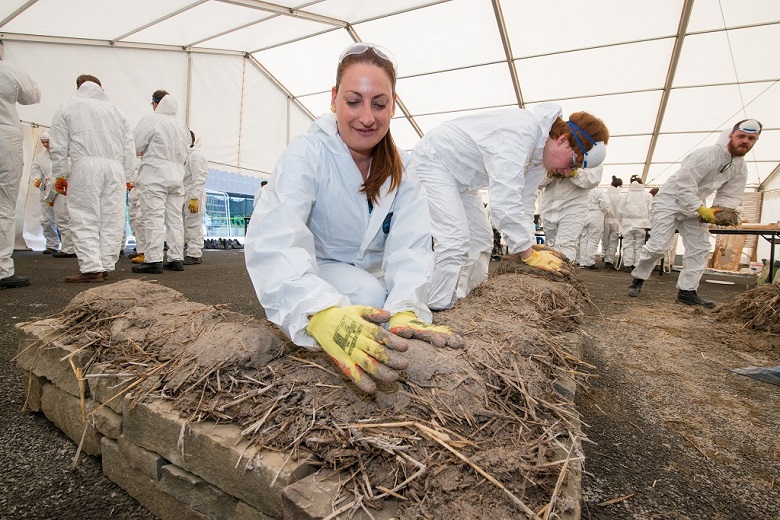 Discover more at Building Conservation Summer School
Our Building Conservation Summer School is the ultimate introduction to building conservation. The five-day programme covers everything from the conservation basics and traditional skills to sustainable building and digital innovation. It's perfect for anyone looking to kick-start a career in conservation or looking to learn more about a specific conservation area from leading industry experts.
Whether you're a student, own a traditional building or are a professional, you'll learn through talks, hands-on activities and field trips. Summer School runs from Monday 3 June – Friday 7 June.
You can book for the full week or choose a day that suits you.
About the author: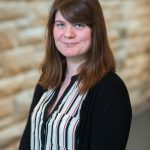 Jennifer Farquharson
Jennifer Farquharson is Content Officer at the Engine Shed. Jen creates engaging content about our sustainable conservation centre.
View all posts by Jennifer Farquharson