Outreach & Beyond: Life as a Conservation Intern
Behind the Scenes, Conservation | Written by: Guest | Thursday 28 March 2019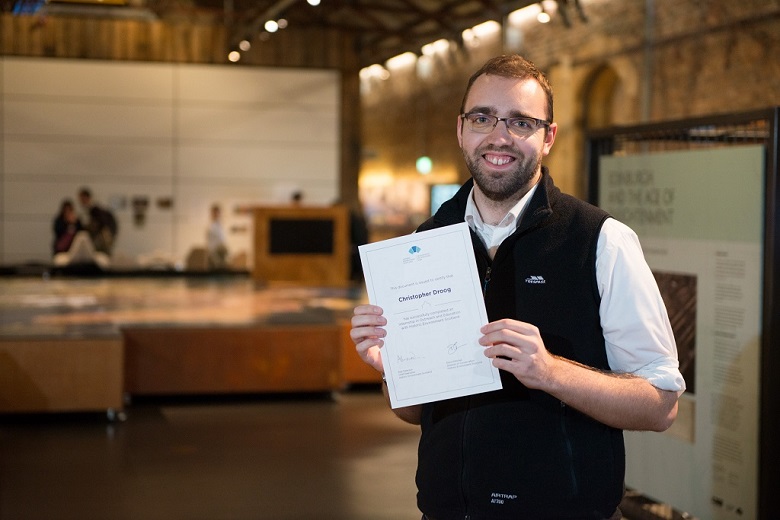 Ever wondered what it's like interning with us? Chris Droog spent a year as a trainee with our team crafting engaging exhibitions, and helping with building advice publications. He tells us about his experience…
Hello, I'm Chris. For a year I had the fantastic opportunity to be the Outreach & Education Intern with Historic Environment Scotland (HES). Based at the Engine Shed, I worked on some brilliant projects. This included everything from helping run outreach activities to designing exhibitions, publications and marketing materials.
Building blocks
When I first started my internship I wasn't sure what to expect. Of course I had an idea of what I would be doing, but I had no idea where to start.
Very quickly I met my wonderful mentor. Over a coffee we discussed what I wanted to achieve from my internship. I had lots of ideas! Together, we developed my very own professional development plan.
A core part of my internship was working with the Content Team. The team creates engaging exhibitions and publications so everyone can understand and explore traditional buildings.
I received a lot of training in graphic design. From our brand new inform guides to a pop-up exhibition on traditional metals, I was delighted to use my new-found skills and see my work enjoyed by visitors.
I also learned a lot about writing, website design, and managing exhibitions. I got to attend workshops from the National Museum of Scotland, Museum Galleries Scotland, and the Touring Exhibition Group.
All the formal training I received made me much more confident in myself and my own abilities. What more could you ask for from an internship?
My personal highlights
I could not write this blog without bringing up Iona. This beautiful and educational trip was organised for all interns at HES, held in September 2018. Not only did we get the opportunity to explore the island, we also received a behind-the-scenes tour of Iona Abbey. We saw first-hand the ongoing, and ever-changing maintenance works carried out to protect this historic place.
On top of that, Conservation Summer School was fantastic. As an intern, I went on this week long programme for an in-depth and interactive learning experience in heritage conservation. We experienced talks and visited historic places to see conservation up close. We also got try out hands-on activities like earth building.
But, perhaps my favourite highlight from my internship was the collective team effort to produce DigiFest. We held lots of workshops at this two-week digital heritage festival. It was a joy to be able to engage with the local community and educate children of all ages in robotics, animation, 3D modelling and more. What's more, our exciting events revealed how technology can be adapted for use in a heritage environment.
Was it worth it?
Do I consider this internship a success? The simple answer, yes.
As a postgraduate with an MA in Archaeology and an MSc in Architectural Conservation, I found that working at the Engine Shed allowed me to use the knowledge gained from my studies, and expand on it in a professional capacity.
I had always intended to work for a heritage organisation. Having worked in the private sector before, I was looking for an opportunity like this. I truly believe the professional skills I developed with HES were instrumental in securing my future employment.
A brilliant experience
Finally, I'm truly thankful for all the wonderful support from my mentor and colleagues. The staff have become a second family to me.
If you are looking to begin a career in the heritage sector, I cannot recommend enough the internship programme run by HES.
About the author: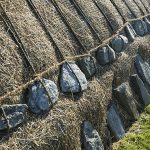 Guest
From time to time we have guest posts from partners, visitors and friends of the Engine Shed.
View all posts by Guest