The secrets of Scottish women in the Arts and Crafts movement
History | Written by: Jennifer Farquharson | Friday 8 March 2019
Born out of a burning discontent for the industrial revolution, the Arts and Crafts movement celebrated a revival of traditional craftsmanship and ideals. It was in stark contrast to the mass-produced, machine-made goods created in factories.
In architecture, buildings were designed and built to showcase traditional construction methods and materials. Architects created buildings that showed off the variety of skills of stonemasons, bricklayers, carpenters, thatchers, and other construction professionals. Constructing a building was seen as art.
During this time, women's work in crafts, architecture and design became more prominent, especially in Scotland. The movement flourished in cities like Glasgow.
While it did mark a change in society for women artists, their work, and in particular the work of women architects, was still buried under the achievements of men.
Uncover some of the stories you might not know of women's contribution to the arts and crafts movement, and how they shaped Scotland's built heritage.
How did women in Scotland become involved?
The Royal Institute of British Architects didn't admit women until 1898. Ethel and Bessie Charles were the first two women allowed membership. This meant women weren't allowed to join the guilds that protected their skills.
Women began to form their own groups and societies. The First Women's Institute was formed in Scotland. Or, in Longniddry, East Lothian, to be specific. It was formed in 1917 and has over 14,000 members today.
The Society of Lady Artists was the first of its kind in Scotland.  At the time, women were barred from the all-male Glasgow Art Club. The society offered women a source of professional camaraderie, lectures by visiting artists, life drawing classes, studio space and exhibition opportunities.
Becoming designers in their own right
The Arts and Crafts movement was more accepting of women artists. Many more women were able to participate. The art world gave them a little more freedom than they may have had at home or out in society.
In Scotland, more women were able to become designers in their own right. Meanwhile in England, women designers were still usually associated with their husbands.
Despite this, women and their designs were still under-recognised in comparison to their male counterparts in Scotland.
The famous Glasgow Four
The MacDonald sisters, Margaret and Frances, were part of the famous Glasgow Four. Margaret married Charles Rennie Mackintosh, and worked with him on a lot of his projects, including the Willow Tea Rooms.
Margaret and Frances Macdonald were considered two of the most original artists in Glasgow in their time. They both worked in watercolours and textiles. Frances also preferred metalwork, and Margaret worked with furniture and panels.
You can still see some of Margaret's work in Hill House. Her husband designed the house, loosely based on Scottish vernacular architecture.
She was one of the most versatile and successful artists in Glasgow in the late-nineteenth and early-twentieth century. The inside of the house was distinctly arts and crafts inspired.
They weren't just about making "things"
Although a lot of the artists and craftspeople who followed the Arts and Crafts movement made items like furniture and jewellery, there were other outlets too.
Gertrude Jekyll worked in partnership with Edward Lutyens, mostly in England. Many of her garden designs have sadly been lost. However, some still survive like Hestercombe House. Others are preserved by the National Trust.
Want to know more? Uncover the story of one the first women architects in Scotland, Kathleen Veitch, on the Historic Environment Scotland blog.
About the author: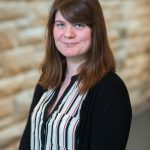 Jennifer Farquharson
Jennifer Farquharson is Content Officer at the Engine Shed. Jen creates engaging content about our sustainable conservation centre.
View all posts by Jennifer Farquharson