Digital Heritage to Diplomas: The Engine Shed in 2018
Behind the Scenes | Written by: Dorothy Hoskins | Thursday 17 January 2019
Where has 2018 gone? It doesn't seem possible that we've been open for 18 months already, but they do say time flies when you're having fun.
We have learned so much since opening our doors in July 2017. The greatest highlight has been meeting our visitors, and working with the amazing teams here and across Historic Environment Scotland. Here are some other things we've been up to:
We turned 1…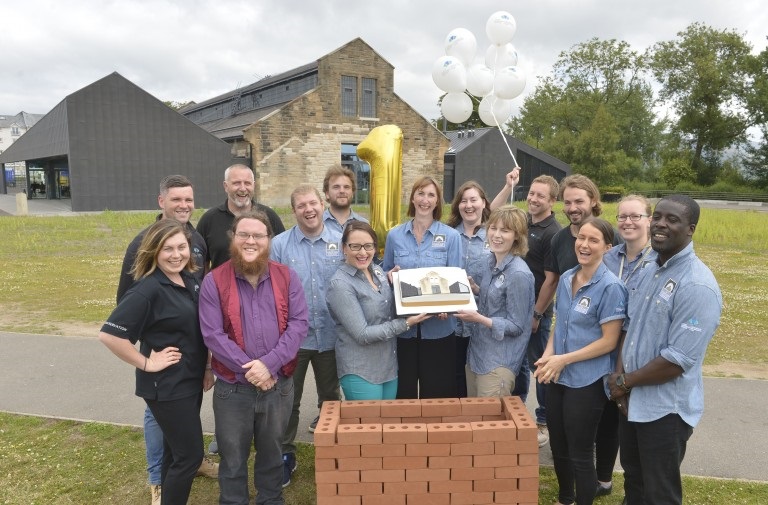 In July we celebrated our one year anniversary since opening, and had a massive cake to prove it!
We have felt very welcomed by the city of Stirling. We had hoped to reach 10,000 visitors in our first year but welcomed over 15,000! Our Outreach and Education team was joined by over 2,000 school pupils who took part in our workshops. They provided over 50,000 hours of fun learning activities.
We became award-winners (several times!)
2018 was an award winning year for us. This year alone, we've been delighted to receive:
Royal Incorporation of Architects in Scotland award
CIAT Award for Excellence in Architectural Technology
To top it off we were crowned Best Visitor Attraction in our region at the Scottish Thistle awards. So if you haven't already, why not pay us a visit and see what all the fuss is about?
Learning
In 2018, we launched the second year of our Advanced Professional Diploma in Technical Building Conservation. Our full-time students receive immersive learning in building conservation, whilst our short courses and seminars offer everyone the chance to come along and learn about building conservation.
From Stirling to the world
We've worked on many international projects this year. Together with the Office of Public Works in Ireland, we're combining our expertise, digital scanning and 3D printing technologies, and traditional craft skills to create a replacement capitol for the Four Courts building in Dublin. Soon you'll be able to watch our time-lapse of the stone carving – watch this space!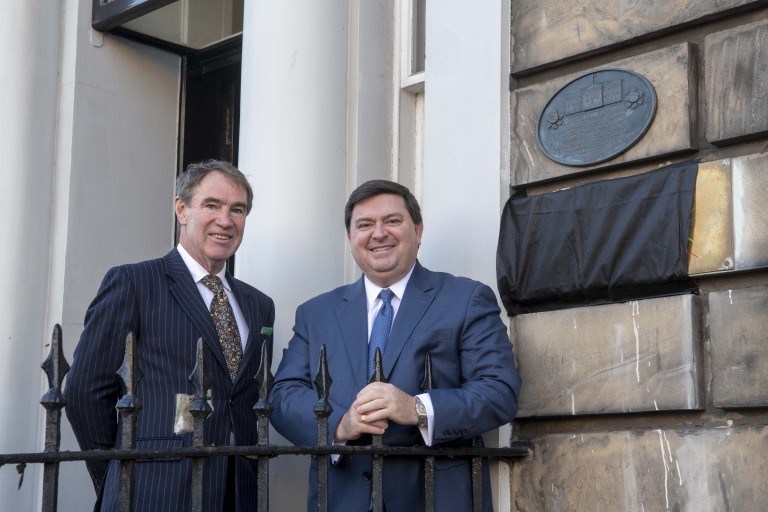 In the autumn, we unveiled our 'Scots Who Built the White House' exhibition, in partnership with the White House Historical Association. Their President, along with Historic Environment Scotland Chief Executive Alex Paterson, unveiled a blue plaque in Edinburgh New Town. This plaque celebrates the Scottish stonemasons who left for America to build one of the most iconic buildings in the world.
We also hosted a delegation from the US Association of Preservation Trusts with a week-long stone conference in May. We hope to welcome them and others back in September 2019 when we host the International Preservation Trades Workshop. We're excited to help showcase the best of traditional skills on both sides of the Atlantic.
DigiFest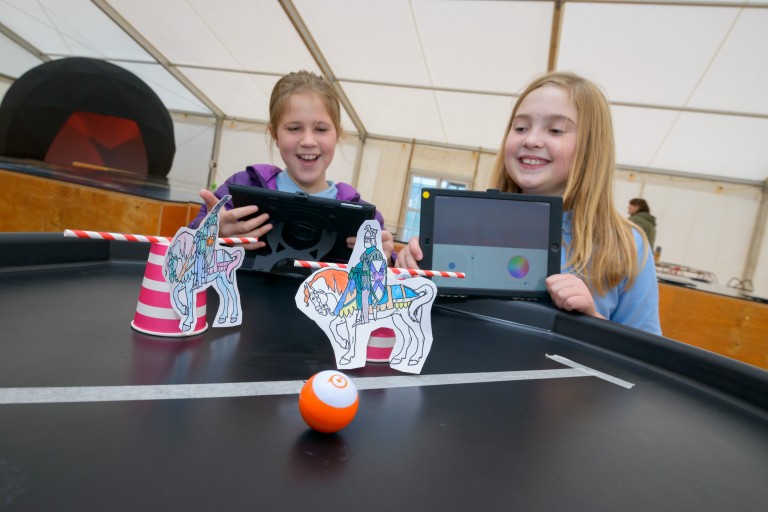 Our international conference on digital documentation and visualisation, DigiDoc, returned in October after a five year break. Talks from the likes of Ubisoft, Tippett Studio and Sketchfab to name a few, made sure it was an event to remember, full of exciting projects in digital heritage.
This year however, we wanted to try something different, so we held a two week digital festival, DigiFest. Schools and visitors came along and experienced digital technology and heritage through a whole range of hands-on activities.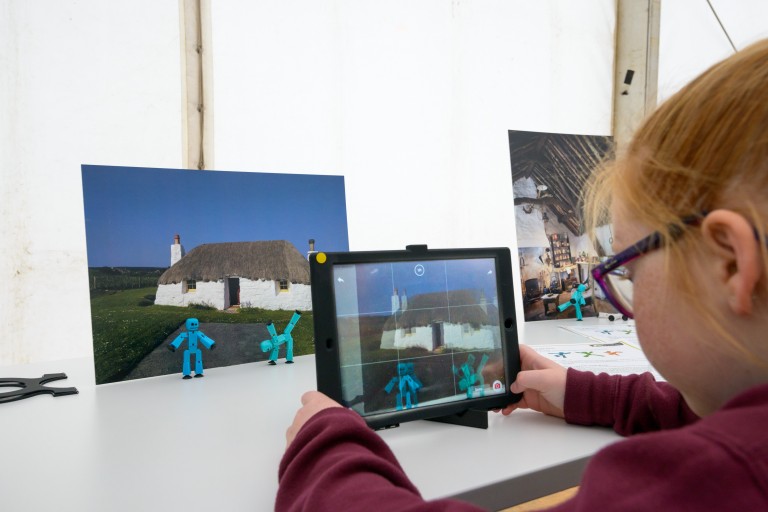 Looking ahead
Looking ahead to 2019, more exciting adventures await!
We are holding a three day international conference, Monuments in Monuments from Monday 2 to Wednesday 4 September, where we will explore the conservation challenges of looking after structures or objects inside traditional buildings.
That same month, we'll be hosting the Building Limes Forum, and in June we can't wait for the return of our summer school programme.
If you're a heritage professional, look out for our new CPD events coming for architects, surveyors and professionals.
Let us know what you think
As always we want to hear your thoughts on the Engine Shed and what we can do here to support your work, so please get in touch at technicaleducation@hes.scot to share your experiences and influence our programme.
About the author: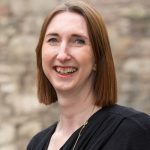 Dorothy Hoskins
Dorothy is Technical Outreach and Education Manager and oversees everything that happens at the Engine Shed, from public events to technical workshops.
View all posts by Dorothy Hoskins