Robert Brown: The Unsung Hero of Georgian Edinburgh
Heritage | Written by: Steven Robb | Tuesday 18 December 2018
Unlike architects Robert Adam or William Henry Playfair, Robert Brown is by no means a household name. However, by delving deeper into his career, it becomes clear he was one of Edinburgh's most hard-working Georgian architects.
He planned several neighbourhoods and designed many of the buildings that help characterise Scotland's beautiful capital city.
From humble beginnings
Brown was born in December 1765, as the son of an Uphall publican. He gravitated towards Edinburgh in the 1780s. With the construction of the New Town, this was a time of great expansion.
He started his working life as a wright (carpenter). In 1789 he married the daughter of a Gorgie tailor and began training as a surveyor. He probably attended one of the many nightclasses that were held at the time for ambitious city tradesmen.
By 1811, when he first appears in Edinburgh's Post Office directories, he was working as an assistant to Robert Reid. Reid was an established architect who planned the northern extension to Edinburgh's New Town. Eventually, Reid would become the King's Architect in Scotland.
Brown became known for his competency. Some of the city's most influential landowners began to notice him. He provided the full service. Not only could he design the layout of streets, including their drains, he could design the buildings on them. He could also organise the sale of feus (leases) to individual builders, who would then be contracted to closely follow his designs.
Building Edinburgh's New Town
In 1801, one of Brown's early projects was the laying out and feuing (leasing) of the Marquess of Abercorn's estates at Portobello and Joppa. He did this for others to go on and develop.
This work led on to a major commission by William Walker to plan, between 1808 and 1813, the western extension of the New Town.
Brown designed Melville Street and the neighbouring streets including Walker Street, Manor Place and Coates Crescent. He designed Coates Crescent as a curved street so that he could keep a pre-existing avenue of mature trees.
By 1813 Brown was experienced enough to submit his own proposals for the redevelopment of Calton Hill and Leith Walk. The high-profile project was eventually awarded to William Playfair.
From The Queen's Hall to the Botanic Gardens
His most important working relationship was with the Hope family. From 1810 Brown laid out their landholdings on the Southside. He designed plain four-storey tenements on Rankeillor Street, Montague Street and Clerk Street. On Clerk Street he also designed the Hope Park Chapel-of-Ease, (1823) now the Queen's Hall, a popular music venue.
In 1820 he laid out the streets surrounding the Botanic Gardens off Leith Walk acquired in 1763 by Dr John Hope, Edinburgh University's Professor of Botany.
On the site of the gardens in 1825, once the gardens had decamped to Inverleith, he planned a new development centred on Hope (now Hopetoun) Crescent, although building ground to a halt. Another uncompleted development was undertaken for James Eyre at Canonmills, again focused on a feature crescent.
His housing on James Peddie's estate in Stockbridge included Clarence Street, North West Circus Place and St Stephen's Street, one of Edinburgh's most characterful and well-loved roads. His work here, along with William Street in the West End, shows Brown's mastery of intimately scaled purpose-built shopping streets.
A lasting legacy
When Brown died aged 66 in December 1832, he left a fortune of over £5,000. Today, that would be worth over £400,000. His architect son Robert continued his business. Robert married the daughter of a successful builder. This happened regularly among Edinburgh's close-knit construction community.
Despite humble beginnings, Brown lived in a period where successful tradesman could prosper. All with a bit of hard work and luck. While many floundered with risky speculative ventures, Brown avoided bankruptcy thanks to his patronage from wealthy landowners.
Brown only began to describe himself as an architect in 1825, when he moved up from Rose Street to Frederick Street. This was very humble of him, especially since many of his designs rank highly in Edinburgh's architectural history. His beautiful centrepiece to Melville Street (1814) is a shining example of Brown's best work.
Do you own or live in a traditional building like these, or are you interested in how to care for them? Learn more about them including the materials used to build them, their components and common problems using our free building advice.
The Engine Shed is part of Historic Environment Scotland. For more information on our work in heritage, take a look at our Planning Performance Framework Report. It sets out our role in the planning system and our work in securing positive outcomes for the historic environment.
About the author: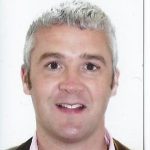 Steven Robb
Steven works in the Heritage Management Directorate leading a team that deals with historic buildings casework on the east side of Scotland from Aberdeenshire down to the Borders. The team deals with many high-profile developments involving listed buildings and conservation areas.
View all posts by Steven Robb