Volunteering at the Engine Shed: Isobel's Story
Behind the Scenes | Written by: Guest | Thursday 7 June 2018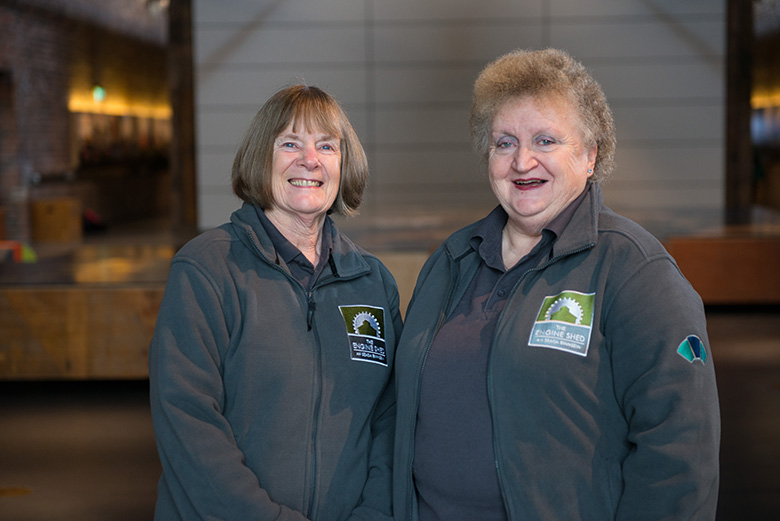 We get by with a little help with our friends! Our volunteer Isobel tells us about her experience, and recounts her fascinating memories from the Engine Shed's colourful past.
The Engine Shed's military past
As one of the volunteers at the Engine Shed, I fondly remember hearing about the 'olden days' from my grandmother.
Before Historic Environment Scotland transformed the Engine Shed into an exciting conservation centre, it was once a goods and transfer shed.
At that time the Ministry of Defence (MOD) owned the land, including the pug shed being used for munitions storage. At a young age I was taken to Stirling Castle and vividly remember watching the physical education displays created by the young soldiers stationed there.
You couldn't gain access to the shed then, with a large proportion of the land having railway lines.
Fascinating local stories
What a remarkable change of use for both the young and old to experience when they visit what has now become the Engine Shed, Scotland's first building conservation centre!
I love volunteering at the Engine Shed. You never know what visitors you will meet. It is a privilege to share the history of the Engine Shed, and visitors are always amazed at what we have on offer.
From sharing my own experiences I often have visitors share their own stories of the local area. This can be great a source of information!
Something for everyone
I am also delighted that the Engine Shed provides fantastic disabled access, especially being on the flat. This allows us to offer a much more inclusive environment.
The main shed space is used to house our interactive exhibitions also proves a huge hit with the kids! The handling boxes are a favourite. I especially love the archway that you can actually walk over.
In the auditorium, the film 'Points in Time' really sets the scene for the Engine Shed. The film shows how digital laser scanning is bringing buildings to life in 3D and it reminds me of the hard-working staff who work here.
The Digital Documentation team travel all over the world and use technology like laser scanning. It allows them to measure the effects of coastal erosion, weather and other changes to buildings, which in turn allows us to care for and protect them.
Just take a look at this amazing miniature 3D print of the Jester from the Stirling Heads at Stirling Castle!
Reaching out to the next generation
We have great teams of people working at the Engine Shed, both in technical education and outreach, who have developed strong links with local schools and colleges.
Primary and secondary schools regularly visit and learn about important aspects of conservation and preservation.
College and university students also visit us for information and inspiration, and we run lots of events for those who are considering an exciting career in conservation!
Exciting training opportunities
The Engine Shed also holds wonderful lectures on conservation – take a look. You can even study for an Advanced Professional Diploma!
You can also take away variety of leaflets/guides covering different aspects of building conservation. These are wonderful, free resources for learning the basics of good home care.
As volunteers, some of us were able to attend the summer school held in July 2017. It was a marvellous experience as I now know a little more about Scottish slates and I have found myself looking closely at roofs, especially when travelling in the north of Scotland. I even get excited looking at old bricks! On one of my holidays I had even taken photos of bricks dating to the 1st Century AD.
As a volunteer, meeting the visitors and passing on my own knowledge about the Engine Shed is my favourite part of the job. The fact that this building once belonged to the MOD, and is now a centre for learning is truly amazing. I am fortunate to see these changes first hand.
Volunteer with us
Feeling inspired by Isobel's story? Contact us to join us as a volunteer and help us engage people with exciting traditional skills and Scotland's built heritage.
About the author: Isobel volunteers at the Engine Shed and does lots of baking for charities. She helps our visitors learn about Scotland's amazing built heritage, as well as sharing her own fascinating stories from the Engine Shed's past.
About the author: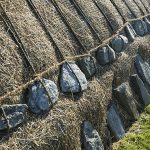 Guest
From time to time we have guest posts from partners, visitors and friends of the Engine Shed.
View all posts by Guest