Conservation Class of 2017
Conservation, Maintenance, Materials | Written by: Jennifer Farquharson | Friday 30 June 2017
Most classes have been let out for the summer, but not for a group of keen conservation enthusiasts.
For a week this June, they were able to call the Engine Shed home for a week of seminars, workshops and day trips exploring all things building conservation. Here are just some of the highlights of this year's conservation summer school.
Starting at the very beginning
Our first day gave us plenty of food for thought. As much as we'd love conservation to be the key concern when considering changes to our built heritage, we do need to strike a balance between nostalgia and modernity. Historic buildings are important, but so is the financial investment needed to maintain them. Conservation enthusiasts and professionals are just one of many groups with an interest in Scotland's traditional buildings.
Despite this tricky balance, we can see just how far we've come by looking back on the history of the conservation sector. It wasn't until the interwar period that we moved away from "high class" conservation, prioritising grand houses and castles, and began to focus more on the "architecture of the ordinary man"
 A fascinating field trip
On day two, we learned that while working with existing structures and using modern materials and technologies is important, sometimes the right solution is simply doing nothing. Not, however, in the case of Bannockburn House. The community there is reclaiming a traditional building for their own, thanks to the Community Empowerment (Scotland) Act, 2015.
In most cases, communities apply to Scottish Ministers and when the owner of a building is ready to sell it, the community is given the first chance to buy it. At Bannockburn House, however, the owner has agreed to sell it on to the community. On day two, we visited the house and were able to see the earliest stages of a conservation project.
The building itself is beautiful, and the care community volunteers had put into to clearing and cleaning the building and its surrounding grounds was obvious from the start. A respectful and sympathetic renovation is in the works, and more than one conservation summer school delegate will be watching this community project quite closely.
Tackling challenges in conservation
In conservation, we continue to face difficulties sourcing the right materials to use in traditional buildings, as quarries have closed down and materials have been filtered out for different uses. Historic Environment Scotland is working with local councils to source sustainable replacement materials.
On day three, a far-too-brief visit to a "new" local quarry – where a farmer had decided to venture into something new and reopened a quarry on his land – gave us an insight into how we can continue to source new stone for traditional buildings with minimal environmental impact.
The building blocks of Scotland
It's not always about sourcing reclaimed or recycled materials though. Brick is one of the building blocks of Scotland – literally! Glasgow City Chambers may look like a stone building, but in fact it's made of over 10 million bricks, covered by a stone façade.
Moses Jenkins, HES Senior Technical Officer and all round brick guru, advocated using newly manufactured brick instead of recycling old ones. Not knowing where your materials have come from makes it very difficult for conservators to know how to use them appropriately. We have to be so careful in fact, that assessing the condition of buildings has to be done on an almost brick by brick level.
Keeping with tradition
Working with traditional buildings means not forcing them to work in a way they're not supposed to. Keeping traditional construction and maintenance techniques going is essential if we want them to keep their historic character, but these skills are in decline.
In Scotland there are less than ten practising thatchers, which means that the thatch on Scottish buildings is slowly being replaced with other styles, potentially losing unique links with the country's landscapes and regions.
Throughout the conservation summer school, we had chances to try some of these traditional buildings skills for ourselves, like with letter cutting workshops with the stonemasons, burning and slaking lime, and mortar mixing and plastering workshops.
But it wasn't all about tradition. The Digital Documentation and Conservation Science teams gave us a practical look at modern technologies and techniques like photogrammetry and non-invasive scientific testing.
A "great introduction" to increasingly important issues
Short but sweet, the Engine Shed's conservation summer school was a great introduction to the key issues, materials, skills and techniques that all conservators – from homeowners to industry professionals – have to come to grips with when looking at traditional buildings.
It's becoming more and more important to find new sources for replacement materials and to support people practicing traditional skills. A little bit of care goes a long way.
Massive repair work can be avoided if we care for our buildings properly, using the right materials in the right ways. In many cases,  'a good hat and boots' (sound, watertight roofs and floors) will protect our historic buildings for future generations.
About the author: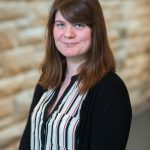 Jennifer Farquharson
Jennifer Farquharson is Content Officer at the Engine Shed. Jen creates engaging content about our sustainable conservation centre.
View all posts by Jennifer Farquharson