Reusing Historic Buildings: The Green Choice
Conservation, Sustainability | Written by: Steven Robb | Thursday 30 August 2018
The Engine Shed in Stirling was built sometime between 1896 and 1913. Due to the site's military use, the exact date is somewhat of a mystery. We transformed this empty historic industrial building into Scotland's first conservation centre using sustainable methods and materials.
Repairing, reusing or upgrading historic buildings can tackle climate change. It can reduce our own carbon footprint. In fact, reusing a building saves on the carbon needed to build a replacement, not to mention the loss of embodied energy (the energy used to construct the original building) with demolition. Reuse will always be greener.
As well as our own conservation centre, there are many examples of how traditional buildings can be reused today across Scotland.
Here are just a few of our recent favourites, which were all recognised in our Historic Environment Scotland sponsored RIAS Award for Conservation and Climate Change in 2018.
1. Burmieston Steading
Burmieston Steading is a small unlisted rural farm steading. Before it was brought back into use, it was in very bad condition. Now, it's holiday accommodation and a venue for courses and events which boasts a Gold Green Tourism award.
Ben Scrimgeour's The Building Workshop led the project. Their conservation focused on the reuse of the building's original resources. They used an innovative mix of natural, eco-friendly methods. Some of the materials they used include sheep's wool insulation and natural marmoleum flooring.
We're particularly impressed by their use of salvaged materials. They used original materials from the building itself. This included the original stone cow-stall partition as a shower cubical. They also used reclaimed materials, skillfully sourced from elsewhere. Some of the timber flooring came from a 2012 London Olympics building!
The climate change element was very strong. The building has biomass heating, rainwater harvesting, and solar PV power.
Together, these all blend successfully within the rural environment of a former working farm.
2. Garment Factory, Glasgow
The Garment Factory is a much larger project. It has refurbished offices in a listed Victorian building within an urban location.
Here, we're struck by Morgan McDonnell's commercial/sensitive treatment of the existing building. They stripped back uncomfortable later changes to take the building back to its early appearance and character. This included its original floor to ceiling heights and iron columned structure.
Rather than installing complicated (and costly) air conditioning systems the building has a low-tech approach. It uses natural stack-effect ventilation and daylight from tall sash windows. Additional spaces provide a café, showers, bike storage and even a games room with dartboard!
The interior has a 'de-furbished' look with exposed brickwork and restored tiled staircases. It also contains many clever and quirky design touches.
3. Marr College, Troon
Traditional school buildings are often sadly abandoned for new build schools. Marr College, an early twentieth century listed building, shows a more welcome approach. The BDP restored and upgraded the listed building with care. They removed its later extensions to make way for contemporary school buildings. This project has kept the best of the old, combined with brand new facilities.
4. The Patrick Geddes Centre in Edinburgh
The Patrick Geddes Centre is a more traditional historic building, a former merchant's house with parts dating back to the sixteenth century. The refurbishment has provided a mix of learning and events spaces with holiday accommodation and, arguably, the most impressive WC in Scotland – it has its own sixteenth century fireplace.
The works, by LDN Architects, have improved accessibility and presented the ancient building in innovative manner, utilising solar PV panels on a hidden roofslope.
Award winning projects
Burmieston Steading and the Garment Factory both won our Historic Environment Scotland sponsored RIAS Award in 2018, with Marr College and the Patrick Geddes Centre recognised too. Our own Engine Shed was recognised by the RIAS as one of Scotland's 12 best buildings of 2018.
Our special award for Conservation and Climate Change highlights examples of the best practice in building conservation that embrace sustainability.
All of these buildings show that there are alternatives to the norm. They show that care in design can result in special and individual environments. They cleverly cater for the well-being of people, either as visitors or within an inspiring workplace. We'd recommend taking a look if you can!
Find out more about the Conservation and Climate Change Award.
About the author: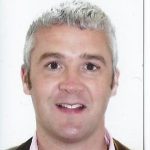 Steven Robb
Steven works in the Heritage Management Directorate leading a team that deals with historic buildings casework on the east side of Scotland from Aberdeenshire down to the Borders. The team deals with many high-profile developments involving listed buildings and conservation areas.
View all posts by Steven Robb