Sketchfab: Accessing our history in 3D
Conservation, Digital | Written by: Lyn Wilson | Thursday 7 December 2017
Uncover Scotland's history in 3D as our Digital Documentation Team explain how Sketchfab is making history more accessible.
We use a range of different tools for digital documentation here at HES, from different types of laser scanning to photogrammetry. There are so many different tools available to us that we can record everything from the tiniest architectural detail to the impact of climate change on a building over time.
One of the ways we're starting to share this work is through Sketchfab, a platform that allows us to share 3D models with the world.
Don't Forget About Rae
For the last few years, we've been digitally recording more than 300 historic properties in the care of HES. These range from standing stones at Calanais to mighty Edinburgh Castle, and everything in between.
We call this ambitious project to document all our properties in care, objects and artefacts, the Rae Project. The name came from the Orcadian explorer John Rae. He travelled from Boothia to the Arctic Coast, and we follow in his footsteps by working around the world too!
Life in 3D
Over the last few years we've seen huge changes in the way 3D data can be handled. Once the only way to share large 3D datasets was via pre-rendered animations, or by converting them to 2D CAD outputs. Now we're able to integrate 3D models into gaming environments, which has opened up lots of new possibilities.
We are currently working to make data we've captured over the years accessible through 3D printing, VR, AR, educational games and apps. This means we can now provide virtual access to some of our remote sites, like Maeshowe Chambered Cairn in Orkney – a fascinating site that contains historic Viking graffiti! We can also share interactive tours of some of Scotland's favourite historic places, all based on accurate laser scan and photogrammetric data.
And now we're beginning to upload models to Sketchfab, starting with work we've done on the Antonine Wall.
'Roman' Along the Antonine Wall
We recently published our first 20 3D models on Sketchfab. These were all developed from scans and photogrammetry of objects found at archaeological sites along the Antonine Wall. The objects are all in different museum collections, so putting them on Sketchfab gives us the chance to collect and share them digitally in one place.
Over the coming months, we aim to upload a range of 3D models to Sketchfab. There will be
More from our Antonine Wall collection
Objects from across the Historic Environment Scotland estate
Point clouds from our 3D laser scan surveys
Virtual reconstruction models
Animations.
We're really looking forward to making the most of Sketchfab's features, including VR support and audio integration.
One of our favourite bits of cultural heritage on Sketchfab is the 'Around the World in 80 Models' blog series. It's a great way to explore sites and objects from far and wide, and we hope we can feature on there one day!
Is there anything you would like to see a 3D model of? Let us know in the comments!
About the author: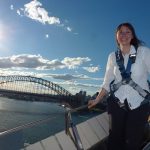 Lyn Wilson
Lyn is responsible for digital documentation and the application of 3D technologies within Historic Environment Scotland (HES). She has directed collaborative digital documentation projects around the globe and is currently focusing on delivery of the Rae Project, to digitally document the properties in care of HES and many of their associated collections.
View all posts by Lyn Wilson