Intern Insights at Clackmannan Tower
Behind the Scenes, News | Written by: Jennifer Farquharson | Tuesday 28 February 2017
Our Technical Outreach and Education intern, Jen, tells us about her experience of our Clackmannan Tower Insight tour in 2017. It was an opportunity for members of the public to be led in an exploration of some of the historic properties we care for.
In terms of historical background, Clackmannan Tower was built between the 14th and 17th centuries. Having played host to royals, and been home to the Bruces, architecture is perhaps not the first thing that comes to mind when you think of the tower. Yet this is why I like Insight Tours so much. Whether it's exploring energy efficiency at Edinburgh Castle, or the remains of what was once a huge complex at Clackmannan, you get a chance to delve further into Scotland's history through our traditional buildings!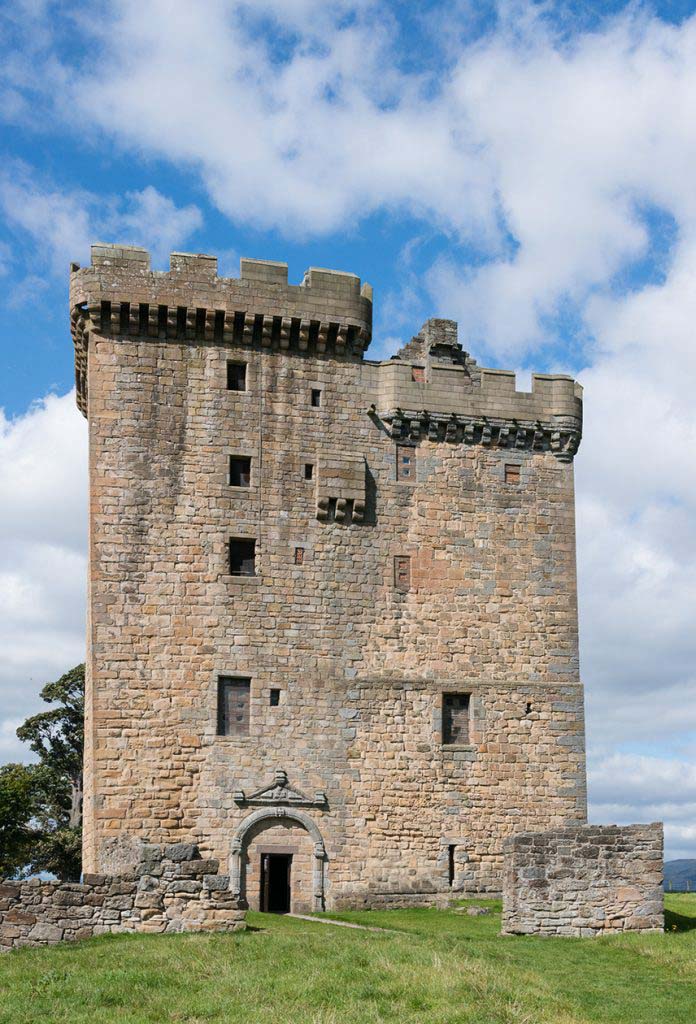 Insight Tours are a chance to go behind the scenes of conservation at sites all over Scotland.
I clearly wasn't alone in wanting to explore Scotland's built past on the 18th of February. Two packed tours around the tower were led by district architect David Borthwick. The visitors were there to learn more about building materials and methods, how it would have looked and been used, the surrounding landscape, and the tower's place in European architectural fashions.
Clackmannan's Collapse
One of Clackmannan Tower's charms is that it's a scarred little building, potted with the impressions of lean-tos and holes where iron bars used to be. The greying stone on the tower's face shows where it was stitched and glued back together after its incredible collapse in the 1940s. Mining in Clackmannanshire had made the ground underneath the tower unstable, causing cracks and presenting a very real threat to the Clackmannan Tower's safety.
The Coal Board and the Ministry of Works (which looked after the UK's heritage from 1943 to 1977) discussed for years who should pay for repairing and stabilising the structure, David tells us, and during this stalemate the inevitable happened and a large section collapsed.
Inside, the repair works have been remarkable (if not always in the best of ways), as the Ministry of Works embarked on a persistent, pesky love affair with concrete. However, one of my favourite features of the whole day was the uninterrupted, 'bottom-up' view you get from the cellar through to the roof. Looking through all the tower's levels, you can see the traditional building methods used to construct them.
Designed more as a statement than a home
You then move through the cellar up to the Great Hall, or Laird's Hall. This room was my favourite. Inside you get a genuine impression of how it might have looked. Can you imagine:
A 16th century fireplace
Oak panelling, perhaps covered with decorative carvings
A pulley system leading to the cellar
State of the art sinks (honestly)
A pigeon house
Oyster shells still embedded in the wall
Despite these grand features, Clackmannan Tower is an odd building. It was designed more as a statement than a home. Defensive features with no real purpose were woven into its architecture. An Italian Renaissance archway, associated with European wealth and status, was added to impress visitors. So much effort went in to constructing a building that made an impact, but inside the accommodation wasn't necessarily suited to the needs of a great family.
The pictures don't do it justice.
Fancy exploring some of Scotland's hidden heritage? Or learning more about traditional buildings, traditional skills and building conservation? See what exciting events and opportunities are coming up.
About the author: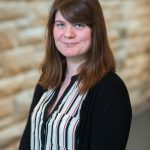 Jennifer Farquharson
Jennifer Farquharson is Content Officer at the Engine Shed. Jen creates engaging content about our sustainable conservation centre.
View all posts by Jennifer Farquharson