Discovering David's Tower: Edinburgh Castle's Buried Secret
Behind the Scenes, News | Written by: Sophie McDonald | Thursday 8 December 2016
This November, visitors on an Insight Tour of Edinburgh Castle discovered a forgotten part of the city's past. Guided by the castle's District Architect, they explored David's Tower, a royal residence buried for over 300 years.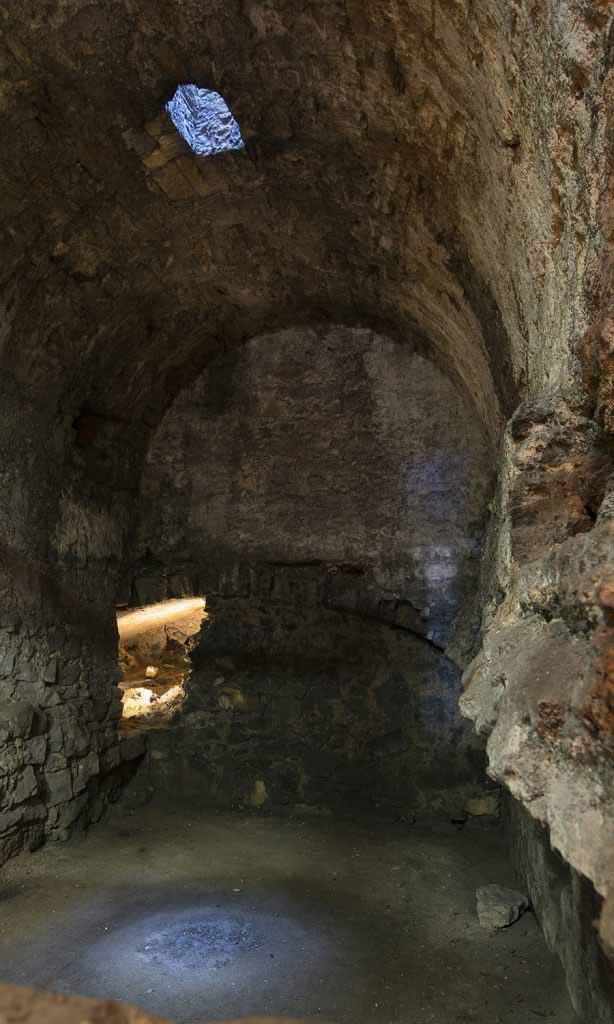 The castle's secret tower
This Insight Tour of David's Tower was an opportunity for visitors to go 'behind the scenes' of David's Tower, a long-buried part of Edinburgh Castle's past. The tour started with a presentation by the castle's District Architect, Bruce Chandler. He gave an overview of the Tower's history, from its rediscovery in 1912, to more recent excavations in the 1980s and early 2000s.
The tour then descended into the depths of the Edinburgh Castle's Half Moon Battery, which was built around the tower's remains. They stopped in the remains of a hall thought to have been the site of the infamous "Black Dinner" of 1440, when the 6th Earl of Douglas and his younger brother were murdered in front of the young King James II. Bruce pointed out architectural and archaeological features as they moved through the tower's chambers. The tour ended with a long climb down a spiral staircase to an area below the castle vaults. Here, visitors could see the remains of the tower's outer walls.
A surprising discovery
The tower was first excavated by archaeologist WT Oldrieve in 1912. His interest in discovering David's Tower began when, while inspecting the oldest parts of Edinburgh Castle, he noticed what looked like an ancient window in the wall of a coal cellar. Oldrieve, intrigued, investigated. Tunneling through from the outside of the Half-Moon Battery, he discovered the outer wall of the tower. It had been shattered by cannon fire. The artefacts Oldrieve and his team found while excavating the tower also told a story of conflict. Along with coins, fragments of pottery and glass, they found whole cannon balls and a soldier's iron helmet.
A symbol of status
David's Tower would originally have stood around 60 feet high. It would have been an imposing structure, dominating and commanding views for miles around.  It was built in the late 14th century by King David II, the son of Robert the Bruce. The tower took nearly a decade to build. Although it was named for him, David II never saw the completed structure, dying in 1371.
The tower was originally used as a royal residence, a place to receive guests, dignitaries and diplomats, and contained the royal apartments. In the 16th century, it began to be used as a defence, as its comfort and splendour were eclipsed by that of the newly-built Royal Palace. It was partially destroyed by English gunners during the "Lang Siege" of 1571-3. While its square-cornered design had defended it against archers, David's Tower was very vulnerable to artillery fire. The remains were levelled, and incorporated into Edinburgh Castle's distinctive Half Moon Battery.
Led by architects, site managers and conservation professionals, Insight Tours are a chance to go behind the scenes of conservation work at our sites all over Scotland. Tours include technical information, but are open to all. For information about upcoming tours at sites like Clackmannan Tower, Holyrood Palace Gardens and Dunkeld Cathedral, and our other events, click here
About the author: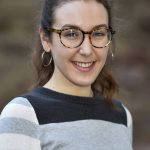 Sophie McDonald
Sophie worked as a Digital Content Officer with Historic Environment Scotland until 2017, spending her time looking after the Engine Shed's blog posts and social media channels.
View all posts by Sophie McDonald