From empty shell to energy efficient: making our building sustainable
Climate Change, Materials, Sustainability | Written by: Eleanor Mitchell | Wednesday 26 October 2016
Climate change is one of the greatest threats to Scotland's traditional buildings. Using the best materials and techniques to adapt and care for them is vital, but did you know restoring and re-using historic buildings can also combat climate change?
Restoring the Engine Shed
Our building conservation centre opened in early 2017. We conserved an existing building, created around 1900, and created two new wings either side. Today, our building is an education and outreach centre for building conservation. It's also a space for Historic Environment Scotland experts to carry out technical conservation research.
Designing a sustainable building
Our building design and construction was based on three principles:
traditional skills and materials
locally available material
sustainability
We salvaged stone from a local, recently dismantled bridge, and were able to retain a lot of the fabric of the original building 1900s building. As much as 75% of the slates on the roof and the unique steel frame windows were carefully restored.
Where new materials were needed, such as in the two new wings, we carefully considered them to be as sustainable as possible. We used zinc cladding because of its long life span (up to 150 years) and its excellent recycling potential.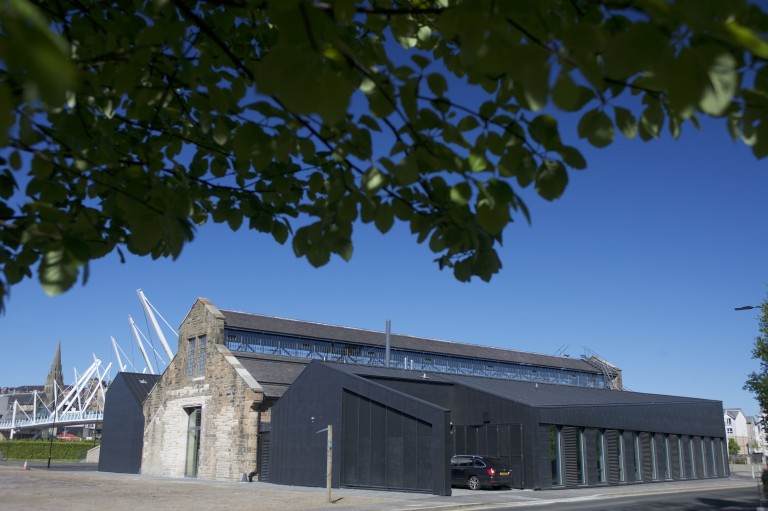 We used glulam beams (glued laminated timber) which are created by bonding together small and easily available pieces of timber. Glulam means less timber is used and less is wasted, when compared to other types of wood construction.
Inside the building
It's not just our building itself that's sustainable. The work happening inside is helping to conserve Scotland's traditional buildings – often using cutting-edge technologies. Our science team conduct research into the energy efficiency of traditional buildings using non-invasive and innovative equipment.
Our digital documentation team monitor sites that are subject to coastal erosion, such as Skara Brae. Using this valuable data, they help direct our maintenance efforts.
Sharing valuable expertise
Our events programme brings all of this research together for everyone to learn from. School and community groups come and learn about conservation, sustainability and climate change, and its effect on the traditional buildings all around us.
From our building itself, to the energy consumed at our public events, and even to the items in our gift shop, sustainability is at the heart of what we do.
To learn more sign up to our newsletter and browse our publications, which range from detailed technical papers to advice for conservation beginners and homeowners.
About the author: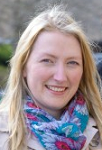 Eleanor Mitchell
Eleanor worked as Sustainability Officer within the Conservation Directorate of Historic Environment Scotland. Eleanor has since moved onto a new opportunity elsewhere.
View all posts by Eleanor Mitchell