Meet our volunteers: Kristin
Behind the Scenes | Written by: Guest | Friday 5 June 2020
Though we're currently closed, we can't wait to re-open again so you can visit. And when you do, you might get to meet one of our lovely volunteers!
Our volunteers meet and greet our visitors, help with events and make sure even our wee-est visitors have lots of fun. Catch up with volunteer Kristin, to discover what it's like being an Engine Shed volunteer.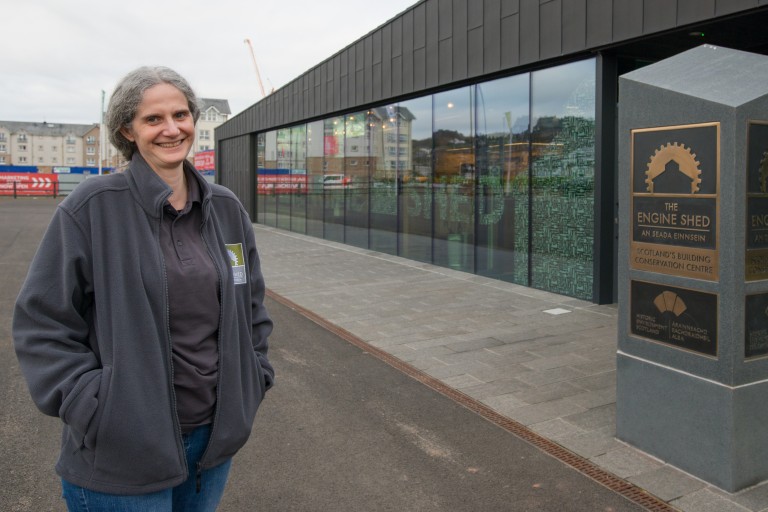 I have been volunteering at the Engine Shed since it opened.
I enjoy volunteering and have found it is a great way to meet people, contribute to organisations, and learn new skills.
My background is in history and museums as well as in early childhood education.
A warm welcome to visitors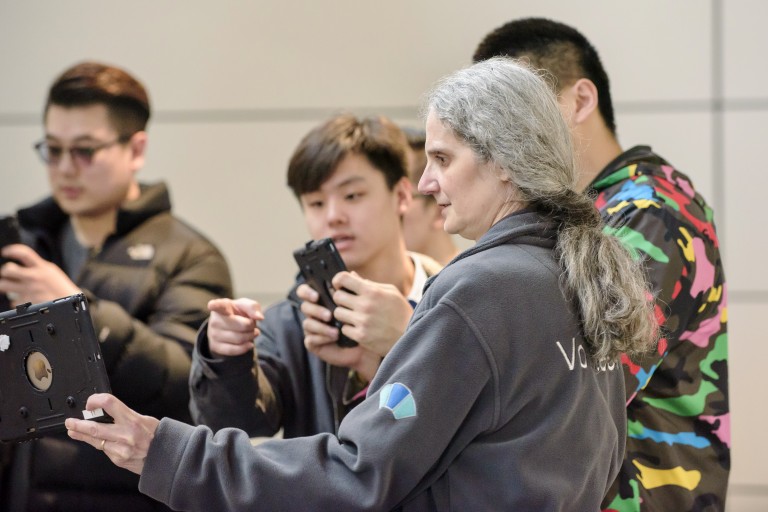 My main role is to engage with visitors on a Saturday afternoon within the exhibition space.
We have augmented reality iPads to help visitors learn about our sites, handling boxes with interactive resources, and blocks for children to build with.
I also assist with activities for families and children on Saturdays and school holidays.
There are two new programmes I have been particularly involved with: Wee Builders and the storytelling book corner.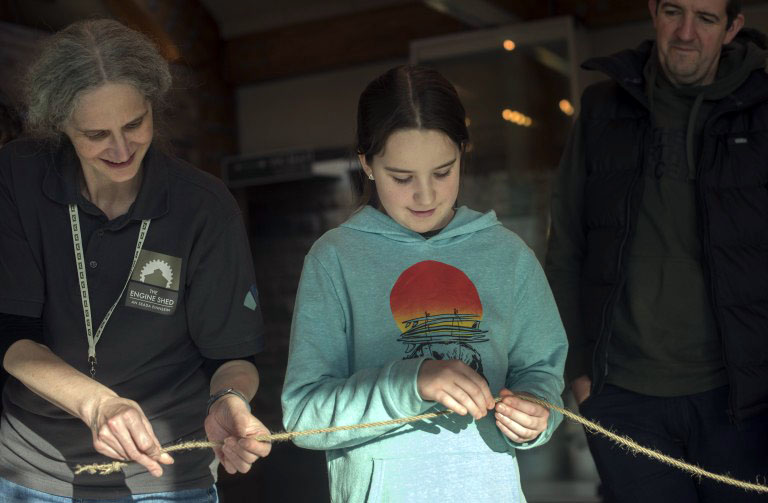 Helping budding wee builders!
Wee Builders is a monthly session for under-5s and their carers. Children can explore their environment through play-based activities and resources.
As a volunteer, I engage with young children and parents and support them to use the resources available.
I might build a block tower with a 2-year-old and let them knock it down (again and again and again) or pretend to be a builder's assistant with a 4-year-old and hand her the tools she needs to build a house, or chat with a parent about other Historic Environment Scotland events and activities that might be of interest.
Learning through storytelling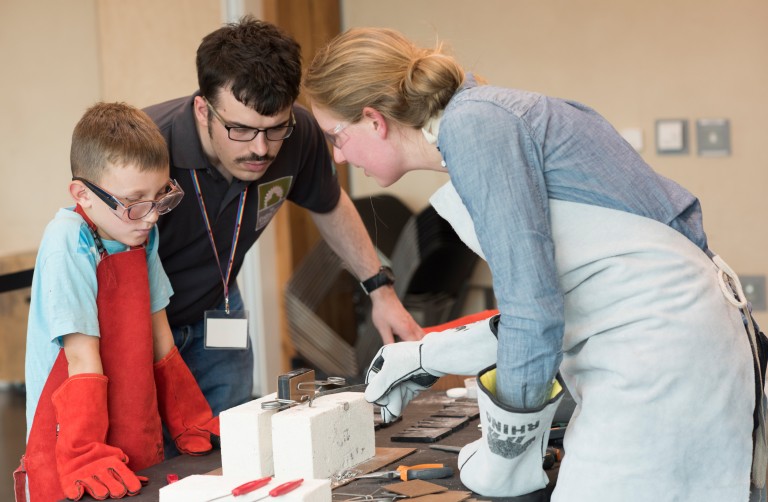 Another new initiative is our storytelling/book corner within the main exhibition area.
This will be a volunteer-led activity using books and props, such as puppets, to run a storytelling session for families and children.
On a recent rather busy Saturday, I decided to run a couple of sessions for the first time. I invited a small group of children to listen to a story called 'Brick' using props.
Afterwards I encouraged them to build their own structures using the bricks available in the exhibition.
Puppets and play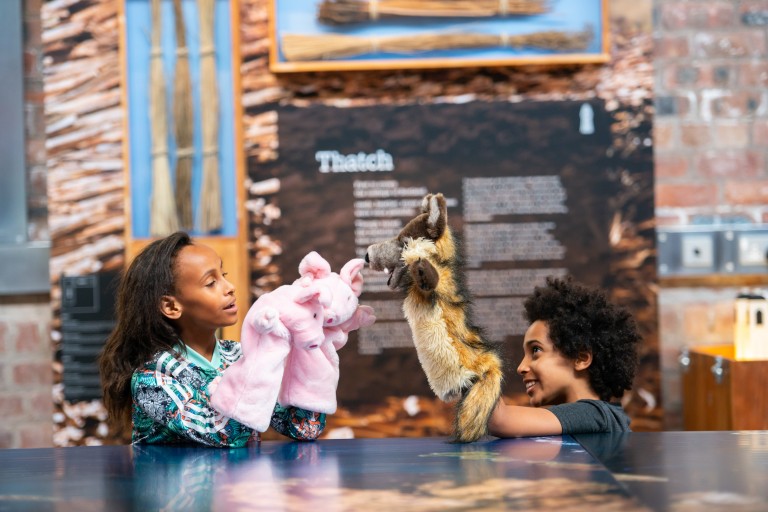 Later I brought out the Three Little Pigs props including puppets, straw, sticks, and bricks. Three children played the role of the pigs and other children used the materials to build the houses for the pigs.
As it is a familiar story, the children were able to take part and provided much of the dialogue. The experience has given me the opportunity to think about how to further develop the storytelling resources.
I enjoy my time volunteering at the Engine Shed, having the opportunity to use my skills to enhance the experience of visitors.
Join in
We're currently closed due to Coronavirus, but we're working on plans to gradually re-open. We're looking forward to welcoming our volunteers back when it's safe to do so.
While we all stay at home, explore our fun, free resources for families.
About the author: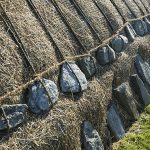 Guest
From time to time we have guest posts from partners, visitors and friends of the Engine Shed.
View all posts by Guest